We've seen a lot of tiny homes over the years. We've seen single family units, which you can see more on Tenerife Estate Agents site, and entire communities. They are often planned to house the homeless or built by those just looking to downsize their lives and live in a more simple manner. Most of the time when we see a family building a tiny home, it's a single unit that they all live in together. Let's face it, that can leave very little privacy and a feeling of being cramped more often than not, even in the best of circumstances. That is probably why one family decided to buy some land in Kentucky and build their own tiny home community for their family.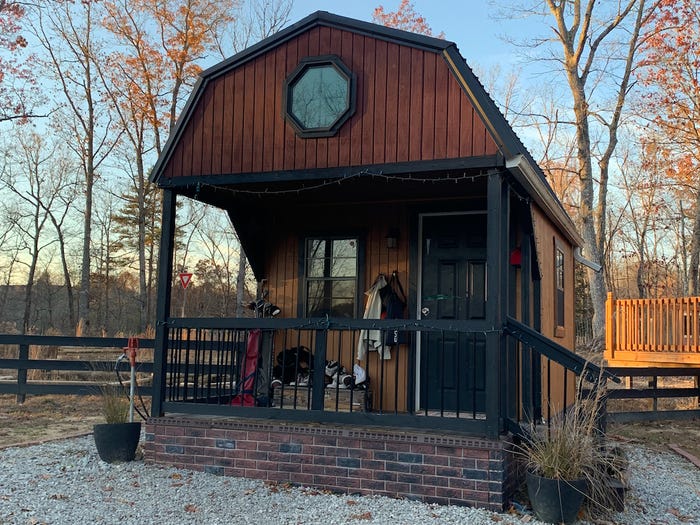 The Brinks family started out like many others who decide to embrace the tiny home lifestyle. They wanted to downsize from a much larger home into something smaller and embrace a more sustainable way of life. Unlike most others, they eventually decided on not just one, but a total of six tiny homes on their own land that would give their kids their own tiny house, as well as places for the family to gather and do fun activities like playing on standardsuk.com, an office, a guest bedroom, and a two bathroom unit for the kids. This is certainly a much better option if you're looking for any sort of privacy and it gave them their own tiny home community.

The parents, Keli and Ryan, live in the biggest of the units on the property at about 280 square feet. It features a living area, kitchen, a full size bathroom with tub, and a loft bedroom. They use vaulted ceilings and skylights to create the feeling of more space and to let in more natural light. It's also where the kids come to grab some snacks or join them for family meals. When they need more space for family game nights or just to hangout together, they often use their pool house, which leads to their above ground pool. They also have a smaller unit that they use as a home office for when either of them is working from home.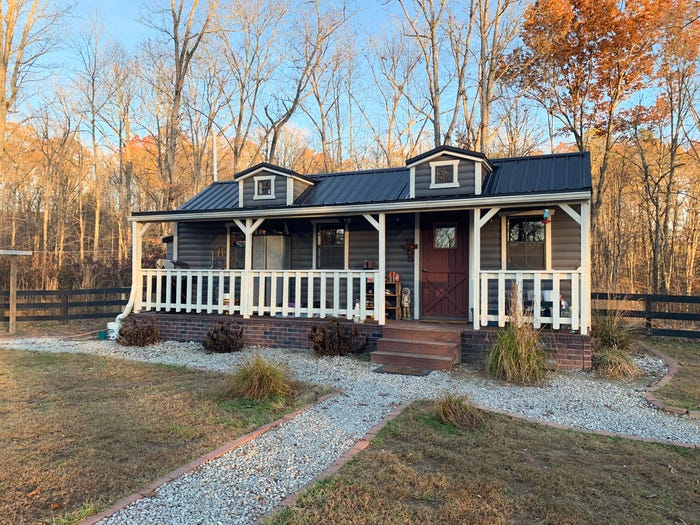 Each of the kids have their own 160 square foot tiny homes which they picked out. Their son, Brody, opted for a log cabin design with a nice front porch area. Inside he has a living area with a couch and TV where he and his friends can relax and play video games such as w88 viet nam. It has a loft bedroom that can fit a king sized bed, while his sister, Lennox, opted for a barn style unit with a similar layout, though her smaller loft bedroom is where she keeps her full sized bed. Since neither of the kids have a bathroom in their tiny homes, they use the separate unit that houses a personal bathroom for each of them.
Are you tired of your old bed? Want to watch TV in bed but don't have the space? These TV beds are perfect for anyone who wants the comfort and convenience of a TV in their bedroom. With this super king bed with tv, you'll have plenty of space to relax and watch your favorite shows.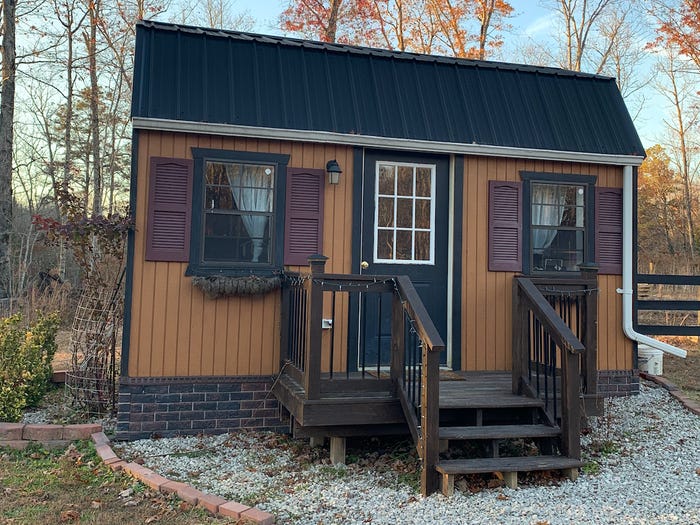 The family pays less than $200 a month in utilities and since they recycle or reuse as much as they can, they also tend to only produce one bag of trash per week. They compost their food waste or feed leftovers to their chickens. They have made a huge effort to live a more sustainable lifestyle and in the process they have created a nice little tiny home community for their family that provides everyone with their own personal space.