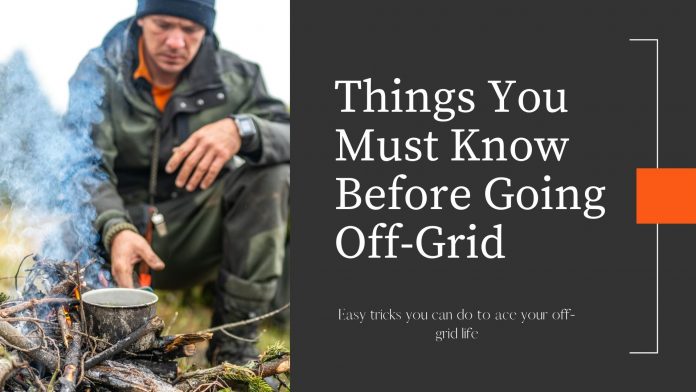 While I might be the most staunch supporter of off-grid living, I still won't ask you to go without reading these things you must know before going off-grid!
I mean, it's VERY COOL – no taunting.
You're all set to go, your location is finalized, your budget is set. What could go wrong, after all, right?
Well, if you think that's all you needed to ensure … you were wrong, sadly.
There are several other factors that you have to consider before going off-grid, including how to prepare for your venture.
That, my friend, is why we're here – we'll be discussing the necessities for your stay, including a checklist of the top things you'll be needing.
So, why exactly do we need to do our "off-grid stay homework"? The answer goes somewhat like:
Going Off-Grid Unplanned is Dangerous – 'Where's My Shotgun?!'
You go off-grid daydreaming about how you're going to be super eco-friendly, trying to do the most you can for the environment, while making minimal contributions to harming it.
But … have you put in thought as to how exactly are you going to be doing that? It's not as simple as it seems!
Living off-grid is not only about the serenity that comes along; there is a lot more to it.
Security Problems – Somebody Call the Sheriff!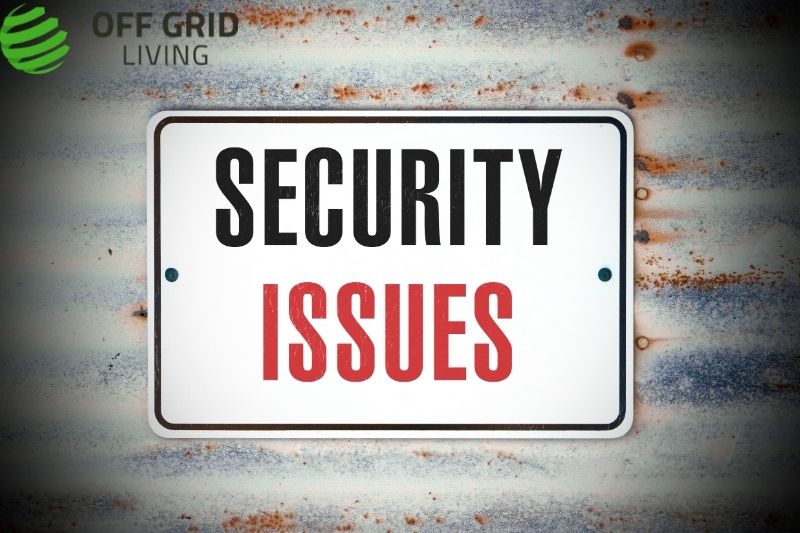 If you wander into those woods, in a small cozy cabin. You'll be enjoying the most of mother nature, but what you can possibly overlook is the wild creatures mother nature brings along.
I mean … Imagine someone knocking on your window, and you look out, just to find a hungry wolf. Yikes!
Therefore, if you haven't had your entire security plan sorted out, you might be getting yourself into trouble.
Planning Your Survival – This is Serious.
Going off-grid without planning about how exactly you are going to be "surviving" on your own can be pretty threatening – worst-case scenario, you end up starving yourself to death. *chuckles* OK, OK, maybe that was an exaggeration.
This includes sorting out how you're going to be cooking, whether it is with a DIY Solar cooking oven or another plan you have in place. 
Additionally, you need to have your water supply sorted out – are you going to be purifying stream water, collecting and using rainwater or digging your own well (that requires further research on the availability of groundwater. See?! There are so many technicalities you've got to cater to before you plan your off-grid stay!)
TOP 5 Things You Need to Know to Go Off-Grid – Checklist Time!
OK, so we've discussed how dangerous an unplanned off-grid stay can prove to be, now let's get to the actual point: How will you prepare for your off-grid visit, including the things you need to consider and the necessities;
Know What Exactly You're Jumping Into – Like a Pit or Something.
Sure, going off-grid sounds like a fantastic idea considering the peace and purpose you'll be introducing into your life, but is that really it?
Nope darling, it isn't. REMEMBER that you are going to be letting go of facilities like the water supply, electricity, central heating, and air-conditioning systems, garbage disposal facilities, and so much more.
But there's good news for you! The current era has a wide range of substitutes to these rather man-made facilities that you should look into, including renewable solar energy, purification of stream water, conventional security methods like hidden rooms and passages, and so much more.
Research into the #R's (Reduce, Reuse and Recycle) – Rrrrraaawwwwrrrrr
Being eco-friendly sounds impressive, just like the roar in my headline.
Still, it requires quite an amount of effort as well, including the Reduce, Reuse, and Recycle method.
Before you go off-grid, you should know precisely how you will be reducing the use of unnecessary items, reuse most of the things you have at your place, and recycle whatever you can, whenever you can.
If you have sufficient knowledge on these R's, you'll pretty much be contributing a lot to the cleanliness and non-toxicity of the environment – Mother Nature says thank you in advance!
How to Adapt to the Changing Weather – No Hot, No Cold.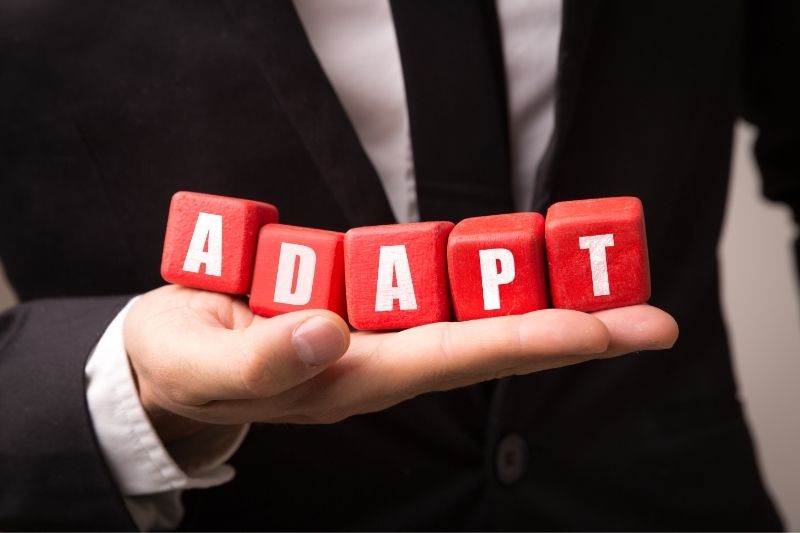 It's pretty evident that going off-the-grid means leaving behind facilities such as centrally heated and air-conditioned homes. It needs to be regularly maintained by ac services technicians like the ones from an air conditioner repair tigard company. Be sure there's an air conditioning repair company you can call in case your ac unit breaks down or if you need someone to work on hvac service main line.
This means the summer will be HOT, and the winter will be COLD, and before making your move, you need to know how to cope with these changing weathers.
In the summer, you can use the ancient, DIY methods of fans, chill your beverages, fill up a pit with water outside your cabin to have a nice and cool bath in amongst the other conventional ways of staying cool.
To combat the heat in the winter, you can either resort to the traditional way of using heavy blankets or, further protect yourself by insulating your home.
See, it's not that difficult – when there's a will, there's a way!
Learn the Traditional Methods – Let's Go Back to the Cavemen Era.

Going off-grid is not merely about surviving, it is about staying while making the most out of it!
You'll be cutting off from the regular facilities of this era, but you can always resort to traditional methods.
One way you can do this is by the "trading and bartering" method of our ancestors; you can offer a valuable skill of yours to someone nearby, while they can return by giving you something you might need.
Cool, no?
Off-grid Living is a Challenge with Kids – Don't Know How to Feel About That.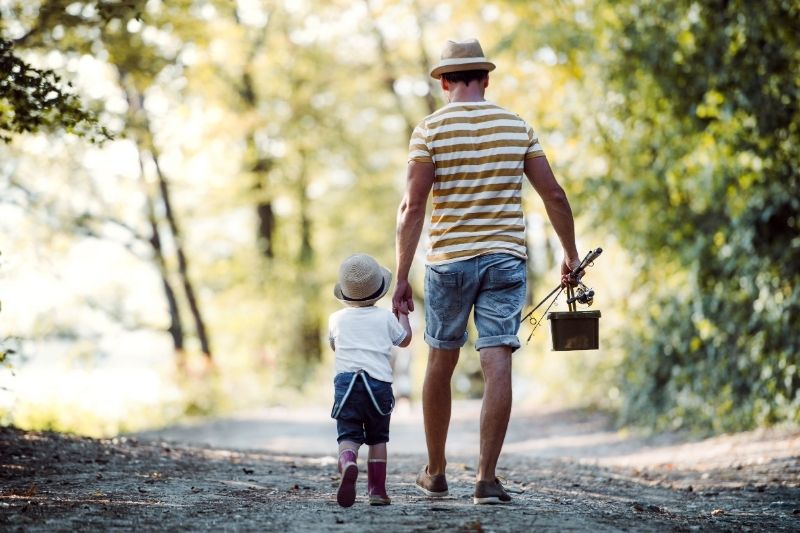 Whether you're going off-grid with your family, or whether you're just a couple aiming to have kids in the future, there's some homework you need to do before shifting to the off-grid lifestyle.
You need to have a grasp over homeschooling your little ones – you're not gonna be sending 'em to school! And if you plan on having your first (or more) kids off-grid, you may also want to have a look into the off-grid home birthing process.
Conclusion – My Last Words.
Off-grid Living is a fantastic idea for you nature-loving peeps, but there are several things you need to bear in mind before making a move.
Therefore … DO YOUR HOMEWORK BEFOREHAND!