Check this out! This is the perfect off grid zombie fortress to protect you and your family during the zombie apocalypse. This is about as off grid and high tech as you can get! I love rustic cabins and stone fireplaces and old pole barns as much as the next off grid homesteader, but there's something I love about this futuristic design and high tech off grid capability.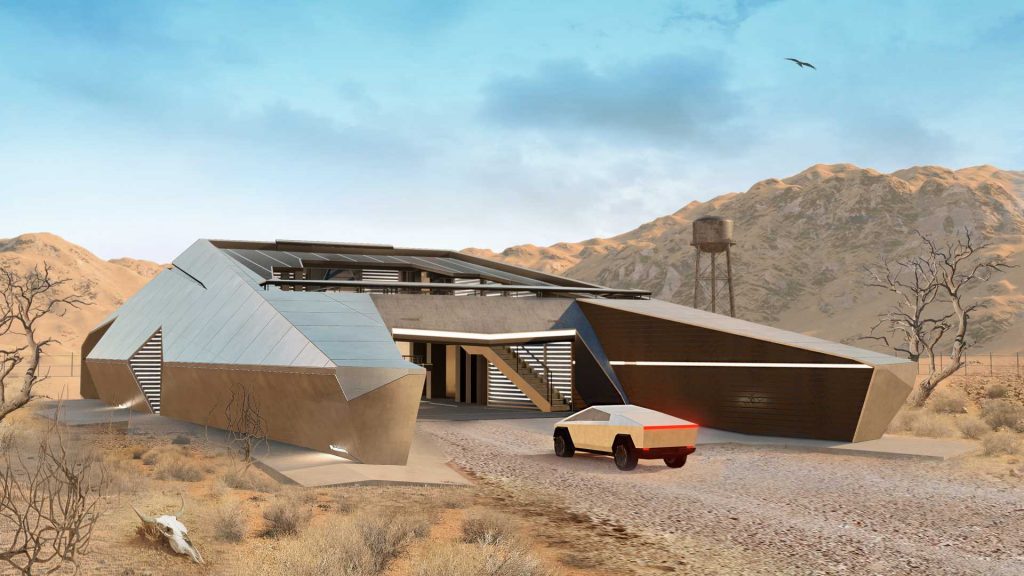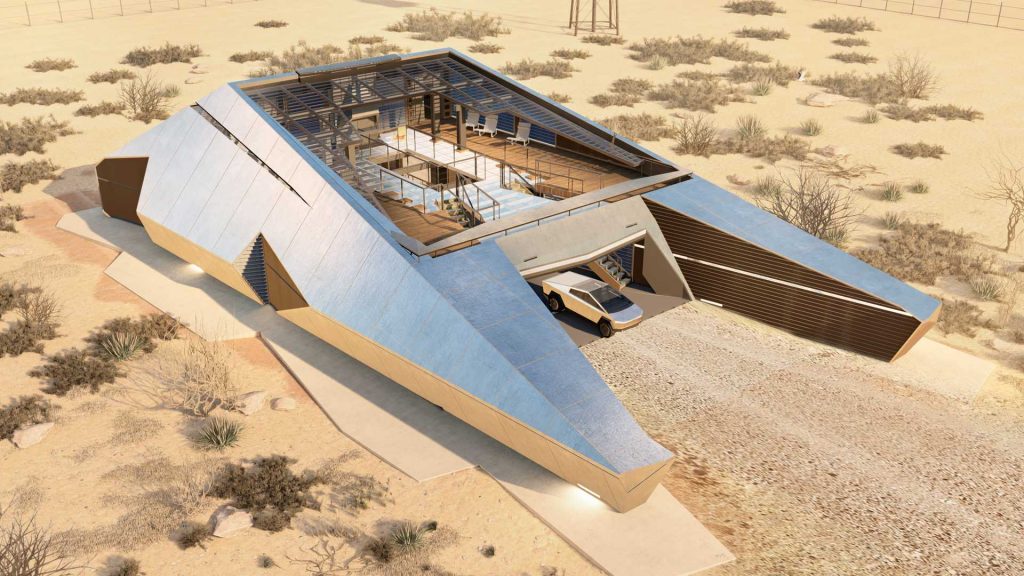 The fact is Tesla has the market cornered on off grid tech.
When you factor in the Tesla Powerwall, Solar Roof, the tesla steering wheel, the CyberTruck which is a BULLETPROOF 4×4 electric (solar powered) truck with a built in solar panel that will add 40 miles of range to it's already long range of 500 miles per charge, 14,000 pound towing capacity, and a 0-60MPH speed of 2.9 seconds with the tri-motor variant, you're looking at some serious apocalypse survivability!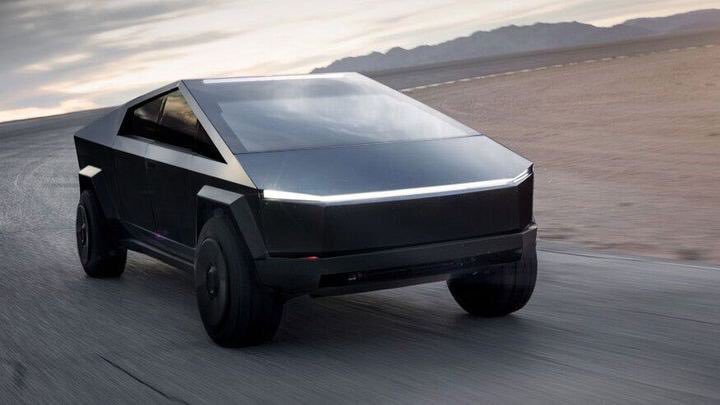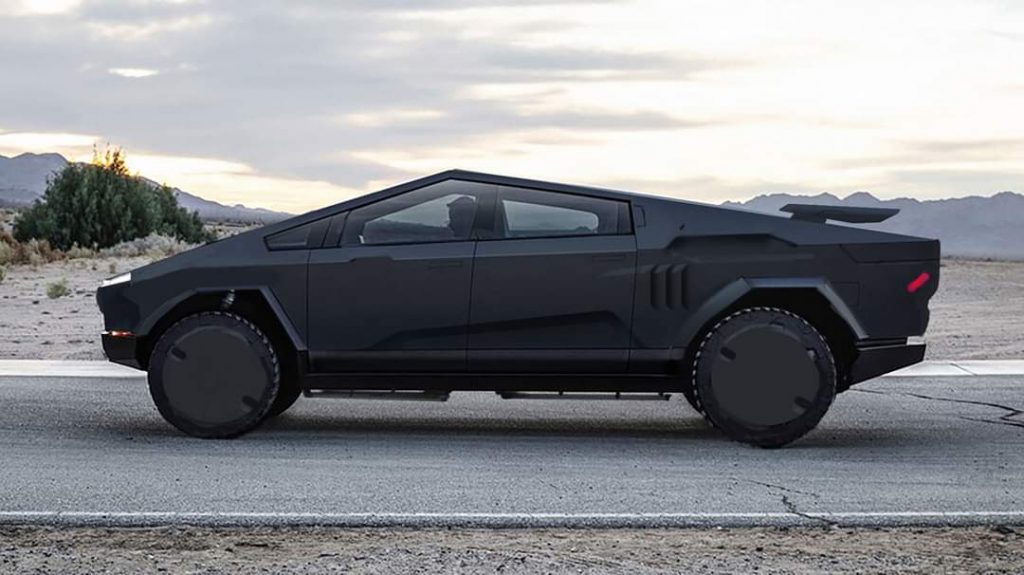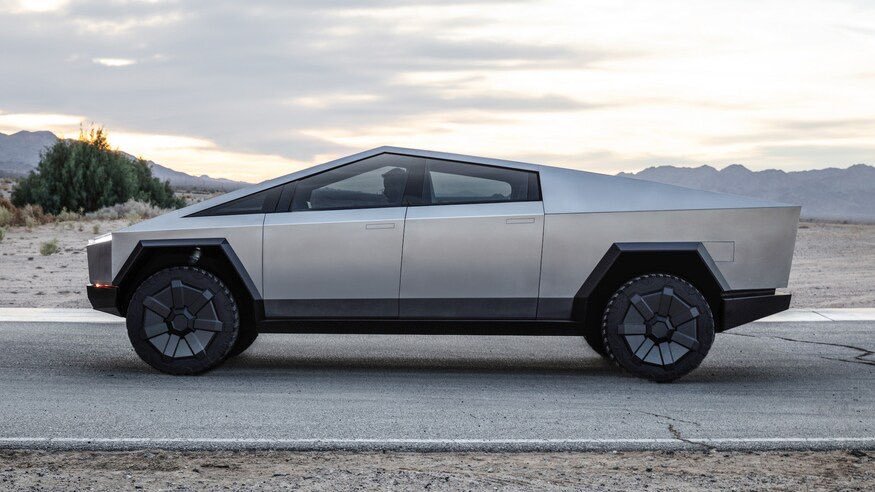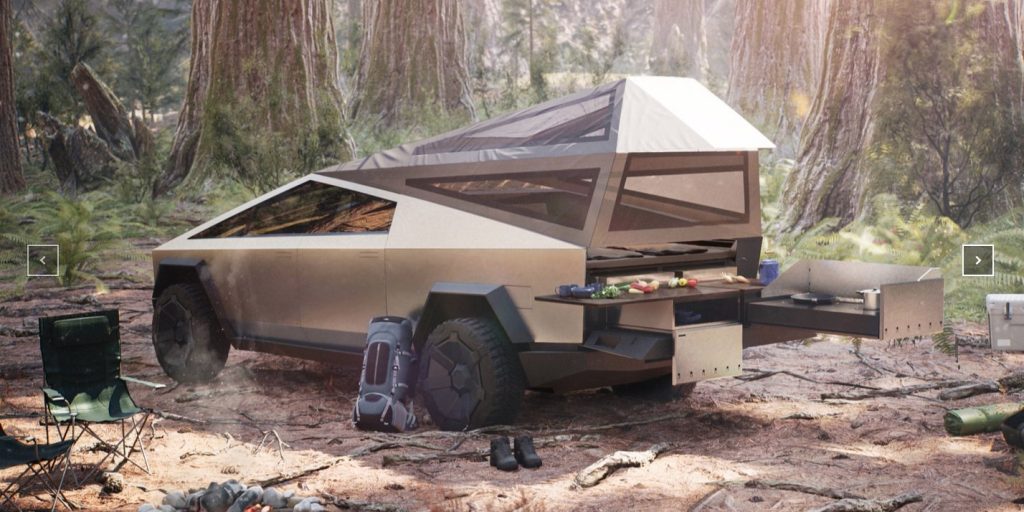 The CyberTruck comes with an optional built in solar panel that adds about 40 miles of range to vehicle per day!
Read the article here about the Tesla CyberTruck Is The Perfect Zombie Apocalypse Survival Vehicle
Also Read: Zombie Apocalypse Survival: The Argument For Electric BUGOUT Vehicles
With this house all you need are some chickens pigs and cows out back and your underground veggie garden in your bunker lit by UV LED grow lights and you're good to go for any apocalypse.
A couple of months back Tesla made headlines with the unveiling of their CyberTruck design. While you're free to debate its appeal as a truck, what can't be argued is the technology and the toughness of the new creation.
Checkout the solar array: That's more than enough to power your off grid fortress for a long time!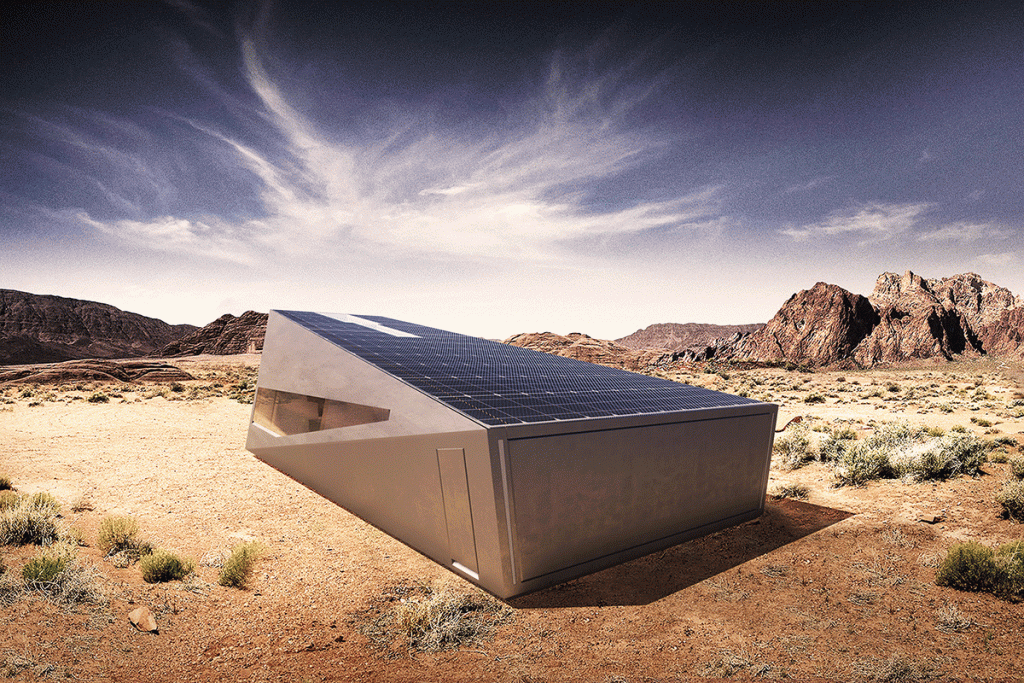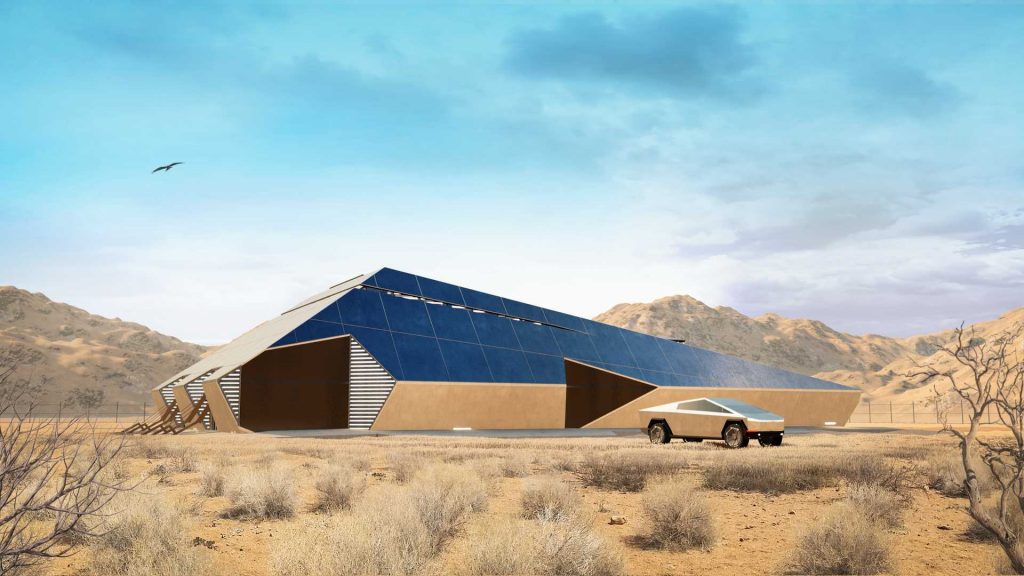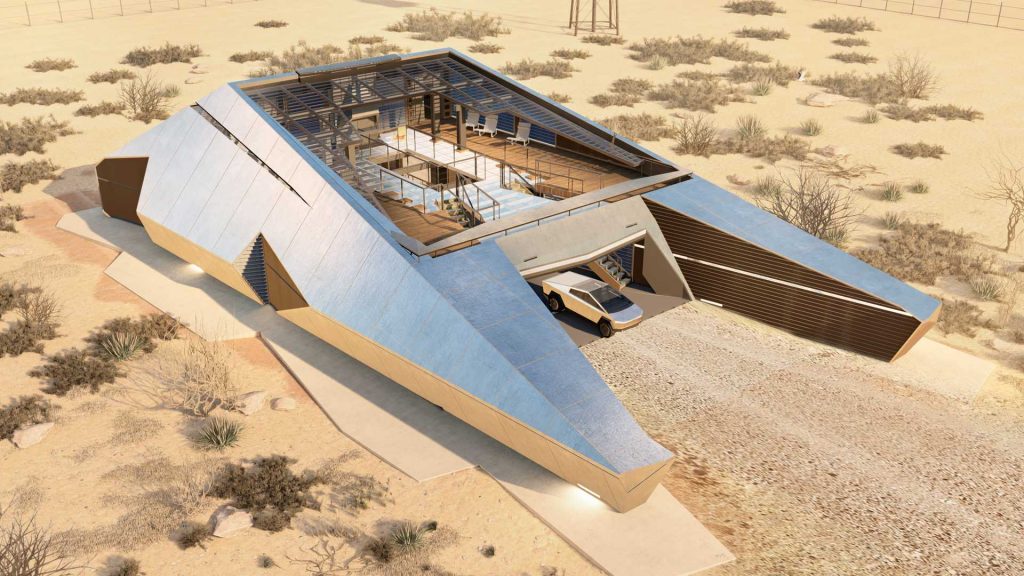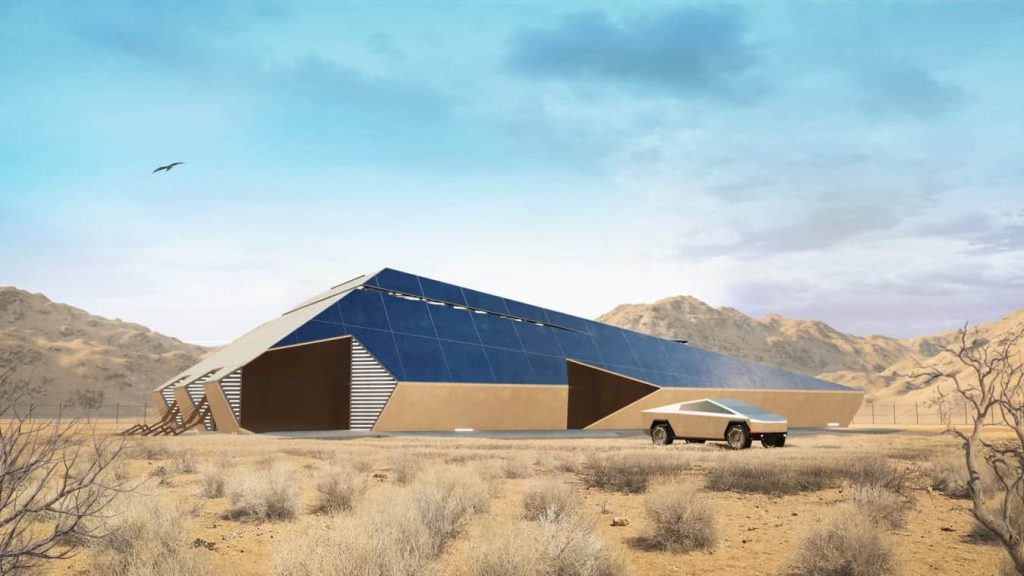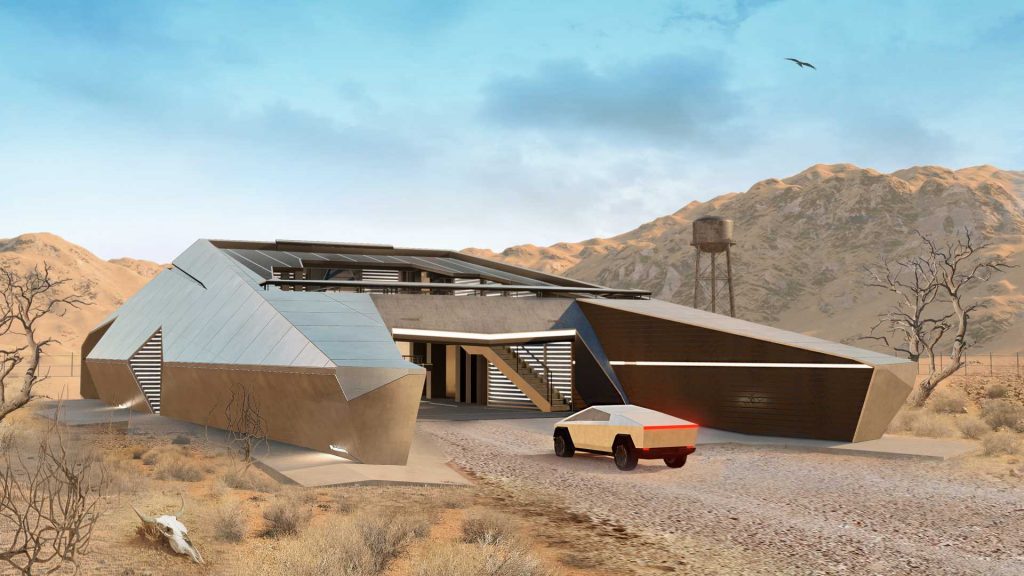 One Russian firm found the new Tesla CyberTruck be quite inspiring, and not just aesthetics, but also rugged survivalist character and high tech sustainability as well! The design and planned specs are just as impressive as those that they drew their inspiration from.
The sharp angles certainly look like the CyberTruck even at first glance. While they are touting it as a "Zombie Apocalypse" survival bunker, the design should also withstand a natural disaster such as a hurricane.
The slanted walls should better withstand high winds than traditional vertical structures, and the reinforced concrete and steel construction is more than tough enough to handle flying debris.
It is even intended to allow for survival from nuclear events and electromagnetic bursts, and with an off grid capable setup that includes solar panels, wind turbines, water and air filtration systems, it really has the potential to be a one of a kind off grid home.
Oh, and just in case you do need a secure bunker for a sudden zombie apocalypse, or other societal collapse, it is also designed with airlock style doors and shielded windows to ensure that you and your family remain safe, sound, and comfortable in any emergency.
This may be more than just a concept too, since the firm has already been discussing projects with interested parties in Russia, Spain, and the U.S. So, perhaps one day you can drive your CyberTruck up your driveway and park it in the garage of your very own CyberHouse.
For more information and photos you can check out the Instagram for Modern House here.
If you're into the modern and high tech or even just appreciate it, this is the ultimate zombie apocalypse survival off grid fortress!
***