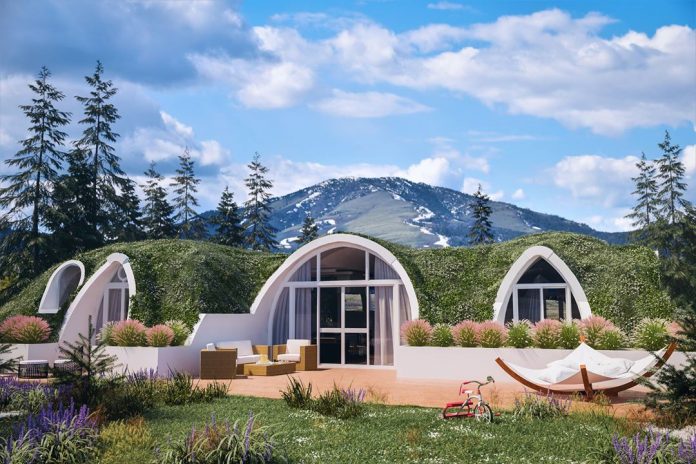 Given the amount of money they made, it is safe to say that many of you reading this probably have seen either The Hobbit or The Lord of the Rings movies, or read the books on which they were based. One of the more memorable visuals is actually something that can be built in the real world, and with today's technology, it can be done in a few days with just a handful of people without the need for specialized skills or training.
I'm talking about the "Hobbit Holes" of course, the little homes of the Hobbits on the Shire. These homes are typically buried, at least partially, underground and blend in and compliment their natural surroundings.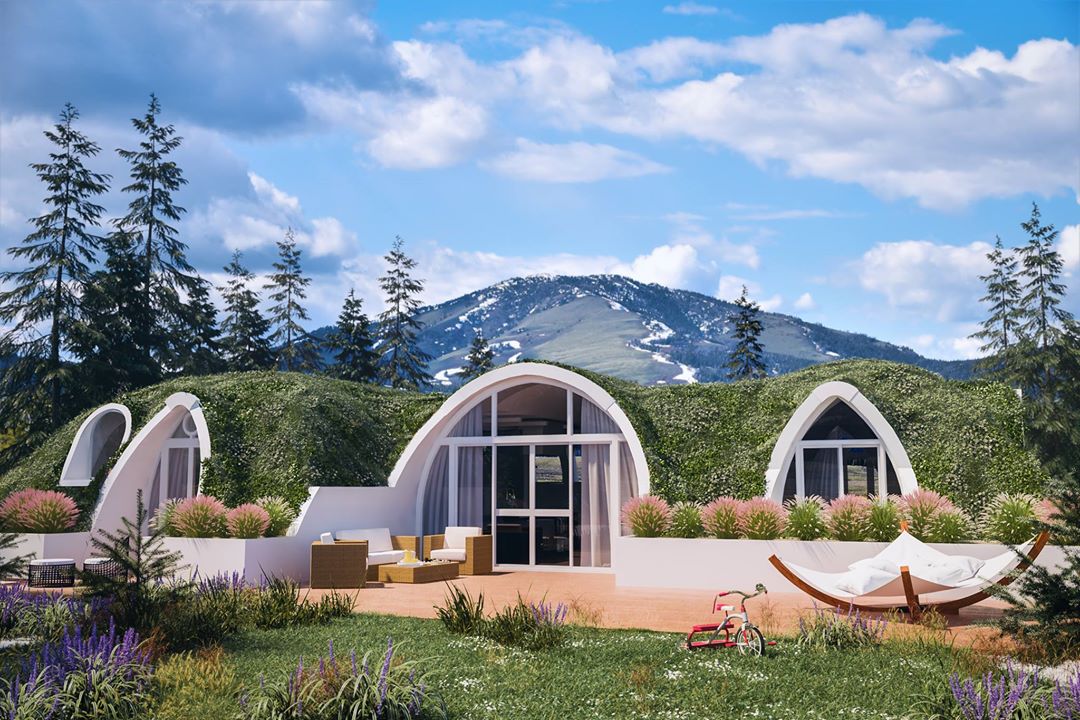 While the movies are fictional, the style of homes we're discussing are very much real, and have been around for ages. One company that is bringing them into the real world is Green Magic Homes, or Compass Green in the U.S. and Canada.
They utilize modular designs that can be assembled into fully functional housing in about 3 days depending on the size and layout you choose.
Once constructed, they are then covered with soil, which then acts to insulate the structure, keeping it warmer in the winter and cooler in the summer.
This also gives you the ability to have a living roof, which you can leave as basic grass, or turn into a garden that you can use to help provide fresh vegetables, even if you don't have much more property outside of your housing footprint.

Their designs can save up to 80% on the typical heating and cooling bills, and because they are built with nature in mind, they are also beautiful in their design and practical in their use.
By using a modular construction method, they can even be expanded on in the future if you find that you need more space, just as you might build an addition to a more traditional style house.
Also, because they are essentially dome structures, they are extremely strong and can hold up to almost any environment, which makes them ideal for those who are thinking of going off grid and away from the hustle and bustle of city life.

Compass Green has a variety of designs, and they even design and manufacture underground shelters as well.
These can be a necessity if you live in an area of the country that is prone to violent weather events, like tornadoes or as piece of mind as a shelter in uncertain times.
***
For more information you can check out their webpage (linked above) or their Facebook page here.