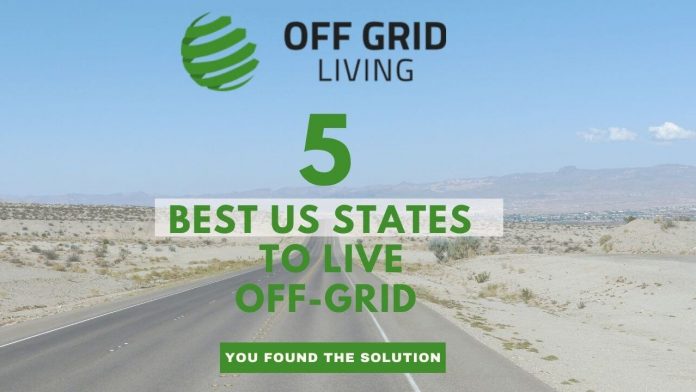 When you ask what are the best US states to live off the grid, you're actually asking a question with the answer of the length of this blog.
Why?
BECAUSE THERE ARE TOO MANY FACTORS!!!
But this is a made easy guide – because Shahraz makes things easier for you, unlike many other blogger friends of mine who keep writing stuff they don't really know jack about.
From the property taxes to 'off-grid living laws' – you don't understand much. Let me now give you an overview and help you understand the ease of life in these states.
So, sit with me as I ride through 5 bizarre states you can spend your off-grid life at!
Factors – Deciding the Best US States to Live Off the Grid.
Before we move on to the picks, it's important to understand why they're on this list. Here's a list of factors affecting the choices:
Weather
The weather of your future off-grid domicile should be diverse all year round. Diversity will help you grow a variety of different vegetables and will lighten up your mood always as well.
If you live in a state prone to frequent calamities, that might not be the best thing you do.
Land Prices
Where most land prices are not really affordable, some states have made it easy for people to live off the grid in a sustainable way. All you need to ensure is that the prices are well within your range.
Laws
While living off-grid is not illegal anywhere in the US, it certainly is difficult in quite a lot of states. Alabama is rated highest along with Missouri and Tennessee. Read more below.
Cost of Living
The final and the most affecting question.
If the state you're moving to doesn't sit well with your pocket, you're gonna be stressed rather than relaxed – which totally destroys the whole purpose of living off the grid.
Tennessee – Best one, I guarantee.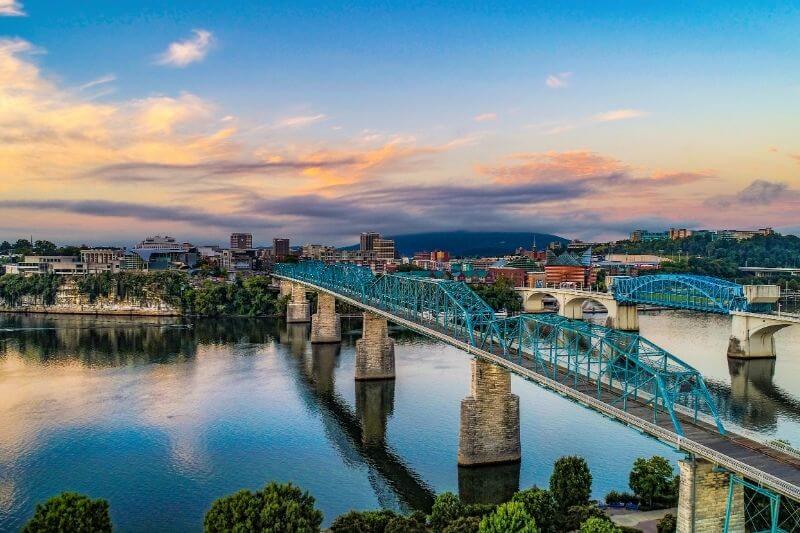 Tennessee is, without a doubt, one fine pick for the list.
Hot summers, very cold and wet winters.
However, yes, the land prices ($14,400) are a little more than the average 48 states (that is, $12,100), but is it worth it? Truly.
With other amazing utilities as ground and surface water, suitable laws, low cost of living (10% lower than national), and of course, the natural beauty.
If you're moving with your family and have children – or are planning on having children – then know that the off-grid homeschooling laws in Tennessee require you to be in contact with the state.
Alabama – A lot less drama.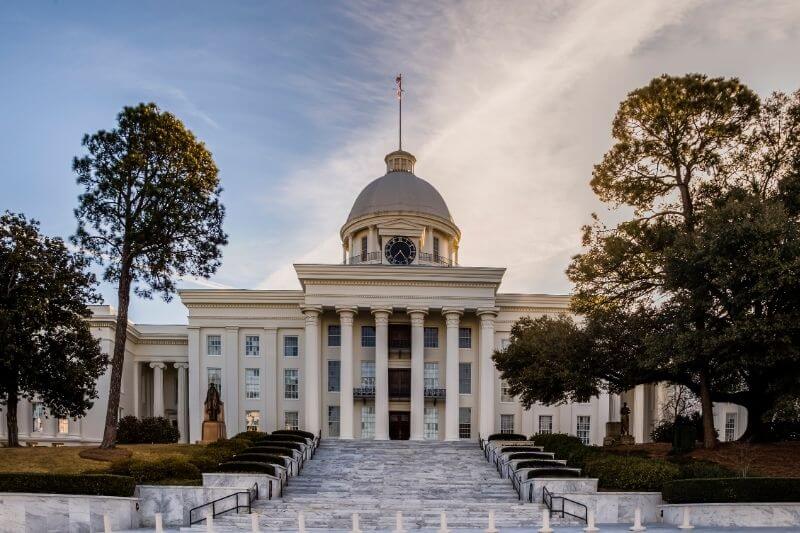 'Tis absolutely love.
With the freedom to put on your own solar power system, water purifiers, and even manage your own poultry and vegetable, Alabama really is the sweet home we all know.
Off-grid living in Alabama is like a fish in an aquarium – no traffic and predators, all food and joy.
Alabama too has hotter summers and mildly cold winters, so a very suitable land for farming actually. You can make quite some money while off-grid farming, you know.
Though not illegal generally, in some counties, banning of some certain actions make it difficult to live the 'free' off-grid life as we all know it … so yeah, that's that.
Utah – you're a king.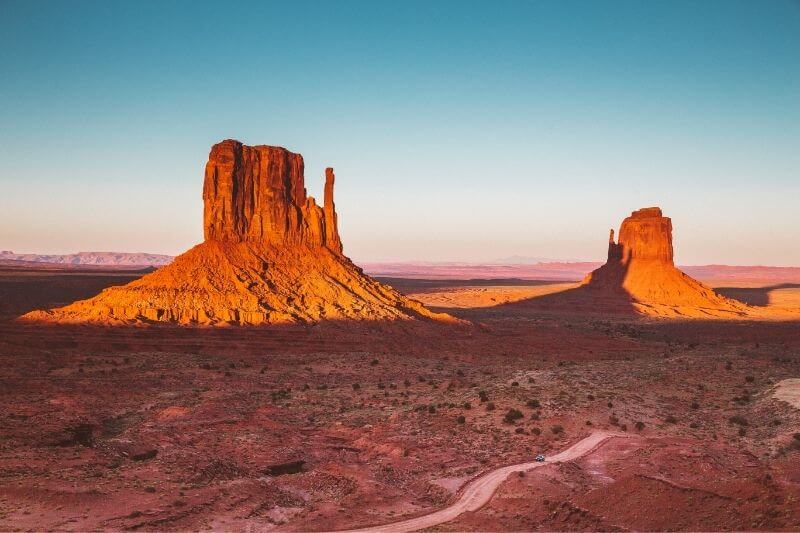 A king lives the way he pleases – that's what it's like in Utah.
Utah's weather is sometimes extremely hot, with zero rainfall in a given season – in some areas.
Like Colorado, it's a state where you'd want to live if you've got a thing or two for living in desert areas.
The average land price is, again, like the average 48 states $12,000/acre – so not much of a problem there.
Living costs are, however, a little higher than national – and that can be a cost of the very low crime rates and amazing facilities.
Generally, there are zero laws or legal restrictions for you when you want to go and live off the grid in Utah, but of course, some minor things must be kept in mind like good behavior! 😀
Colorado – Off-Grid El Dorado.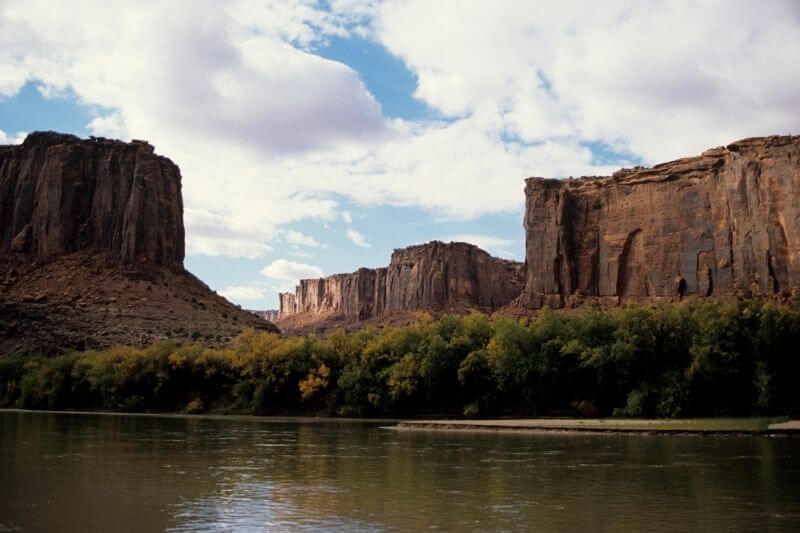 Well, except for the tiny water issues, Colorado really is the off-grid El Dorado with highly affordable land prices, suitable county laws, and a lot of open lands.
Summers are hot, winters are cold,
To live in Colorado, you're not too old
Loved that rhyme? Yeah, me too. Although, traditionally, Colorado has been tough, recently, it has become the best welcoming state in the US due to relaxation in laws. This makes it relatively new and now a perfect time to move there.
Although that's cool, the booming population has been it difficult to buy land in Colorado … making it slightly more expensive than most states.
Missouri – no more misery.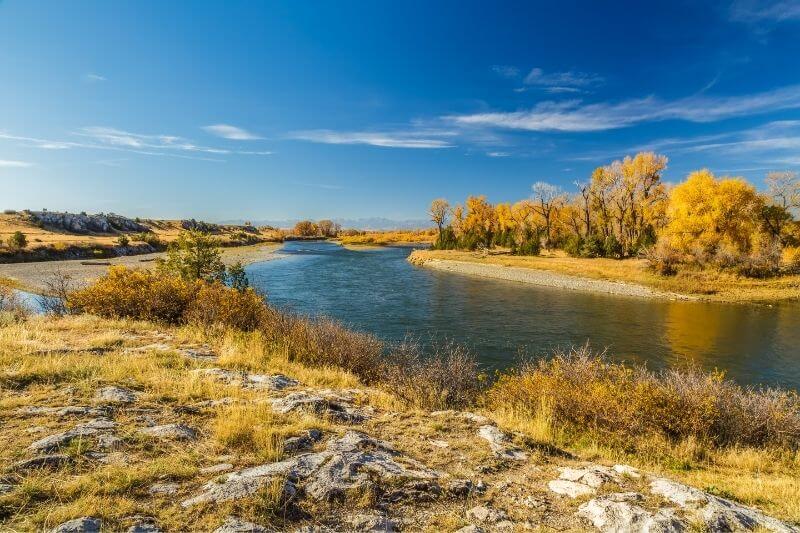 Unfortunately, Missouri is a really underrated state when it comes to natural beauty.
With some extremely beautiful places in Missouri, you'll safely be living in a hidden heaven.
It's underrated majorly because of its extreme temperatures, but it's all about finding your optimal location – some of you guys LOVE such places, I know.
One thing that you might like about Missouri is that it keeps track of what you build. NO, they don't keep an eye on you, but while off-grid living is legal, you've to follow building codes.
This adds up to communal beauty and stops it from looking like a mess.
The BEST THING about MISSOURI is the EXTREMELY AFFORDABLE land prices making it one of the BEST US states to live off the grid.
Conclusion – You found the solution.
To decide, I drew out factors. Things that I knew would affect almost anyone who wants to live off-grid. But do you know what's a more efficient way of doing that?
That's to draw out your own factors.
Make a list of things that affect you the most and then decide what states fit best in your criteria.
That's gonna do wonders for you.