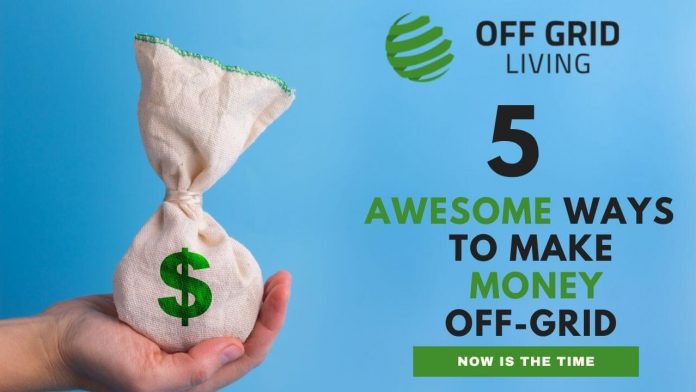 No matter you need it or not, in the end, it's NOT A CHOICE.
Don't get me wrong.
Living off the grid sure is one of the best decisions that you can make, I agree.
But no matter how much you already have got in the pocket, at one point, you're either bored that you don't know anymore what to do … OR you feel guilty that you've not put yourself to much work, lately.
One obvious thing that immediately crosses the mind when we think about either of the two things is: why shouldn't I start making some money – right?
Well, I can't agree more. Though very ambitious, this question is shackled with a huge wrecking ball: HOW.
So, I thought that since I'm already writing content for you and helping you out … why don't I tell you how you can make a good moo-lah in the off-grid world too?
Hop in, and let's go through 5 awesome ways to make money while living off-grid!
#1 Freelancing – You're your own boss.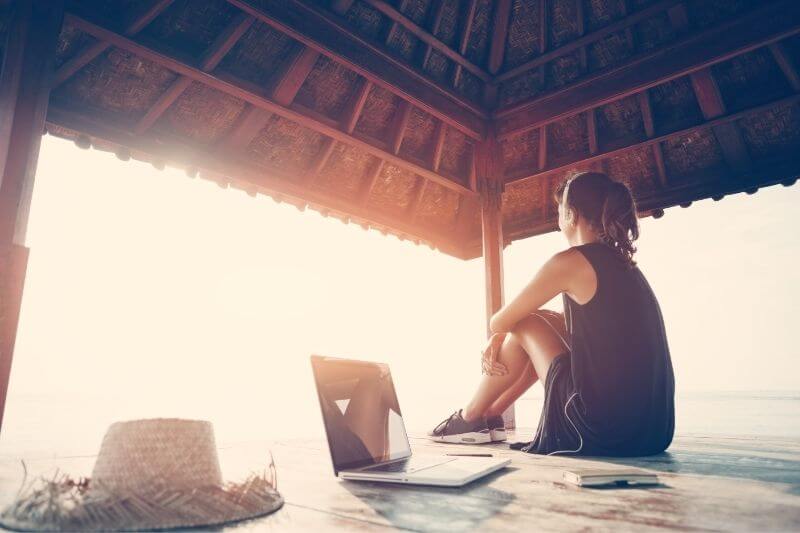 Hands down, eyes shut, head bowed: freelancing is the crown's jewel when it comes to making some good money free from any pressure and without any degree.
If you're not familiar with it, then freelancing is basically providing anyone with your service as a one-time thing or under a little contract.
You're not attached to that employer for longer-term under any job description – it's just gliding in the industry and working on projects you like.
Great, with now that question answered, the next big question is, can I freelance?
Absolutely, as long as you have a cashable skill – and trust me, almost everyone does.
So, there are a lot of different skills can you sell / service can you provide in freelancing. If you have one, cash it. If you don't, then add one more step of learning it, then you can cash it too.
No boss, no nothing. You, your work, and YOUR MONEY.
#2 Selling Food – Someone's gonna go to MasterChef soon!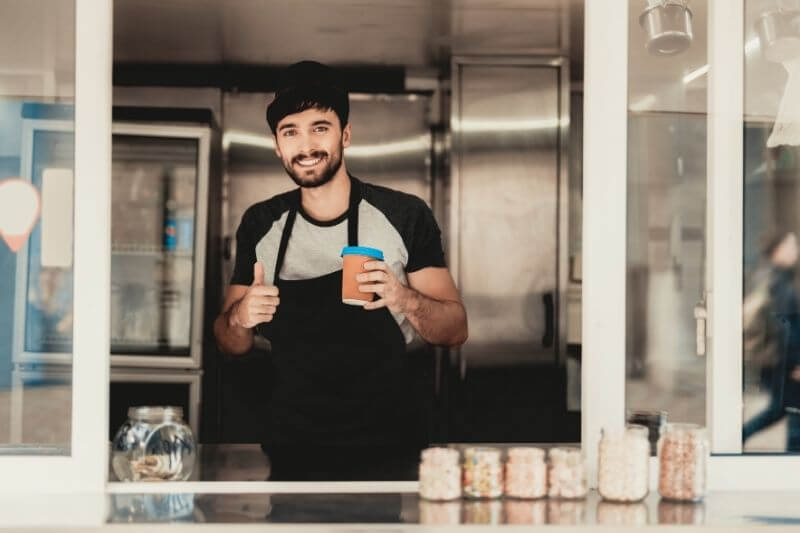 Somewhat like freelancing but more like the traditional days – because nowadays freelancing is widely online only.
By selling food, I mean selling either prepared food OR selling raw vegetables that you grow yourself for your off-grid community.
Let's have a look at both of them individually.
Raw Food / Vegetable
Before you ask, YES, YOU CAN GROW YOUR OWN FOOD WHILE LIVING OFF GRID.
Now, back to the question: how can you make money by selling vegetables while living off-grid.
The number one way of doing this is to go to your local community and advertise. This way, your interaction with your community will increase and they'll know you're one resourceful person.
Number two, e-commerce.
No, it's nothing technical and is rather easy.
You can use social media platforms like Instagram and Facebook and sell your freshly grown vegetable online. This has more benefits than selling in your community.
You'll have more audience – more sales.
There are greater chances that your product will be bought.
There are greater chances that you actually turn it into a full-time business.
Sweet, isn't it?
Prepared Food
Similar is the case with prepared food, only that it's harder to send it across the country/state. The food you prepare has a much shorter lifespan as compared to raw material.
So, if you're targeting the local industry, the local community, you better sell prepared food as most people would be interested in that.
If you want to go big, I say a green factory could make you the next Jeff Bezos!
#3 Motel – Remember Kat's Motel?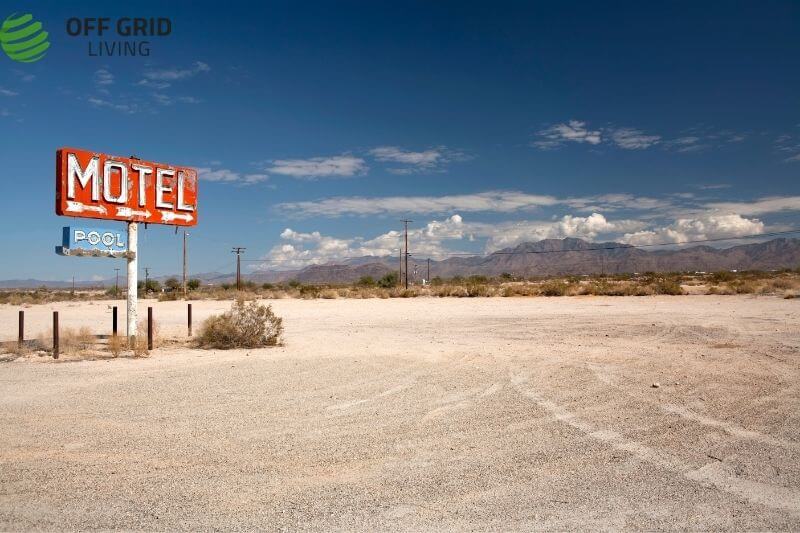 In the horrific Courage the Cowardly Dog, there's an episode where the star trio stays a night in Kat's Motel, remember?
I KNEW YOU WOULD!
Just like that, you can put a welcome sign outside your cabin/bunker and welcome travelers for a one-night stay.
This will help you meet new and fun people – sometimes strange people too – and you'll have a new array of adventures to enjoy.
Plus, of course, you'll be earning that side money too. I think it's a good option if you're outgoing … but if you love your peace it's better you consider other things!
#4 Online Teaching – Put your wisdom to work.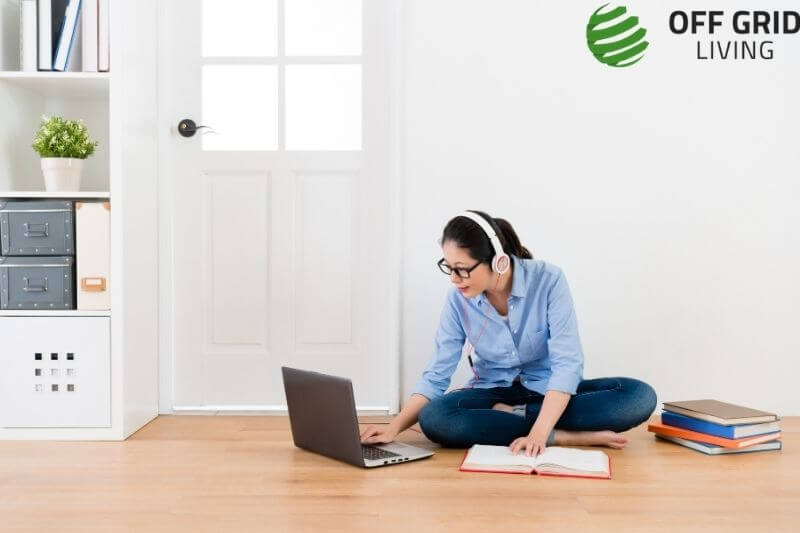 There's a good chance you are educated – and if you are, then say hi to your new job.
Most people take up teaching in real life – no offense – because jobs in their specific industries aren't really well-paying. Teaching really does pay off well.
Now there are two things from which you can choose. You can either join an e-teaching platform and teach as their faculty member, or you can make a YouTube channel and start teaching the world about anything you can.
YOU CAN EVEN TEACH ABOUT YOUR OFF-GRID LIFE!
It's all about doing a little research, and you'll be on your way to teaching people and making good money of your own!
#5 Arts & Crafts Workshop – Art is subjective, right?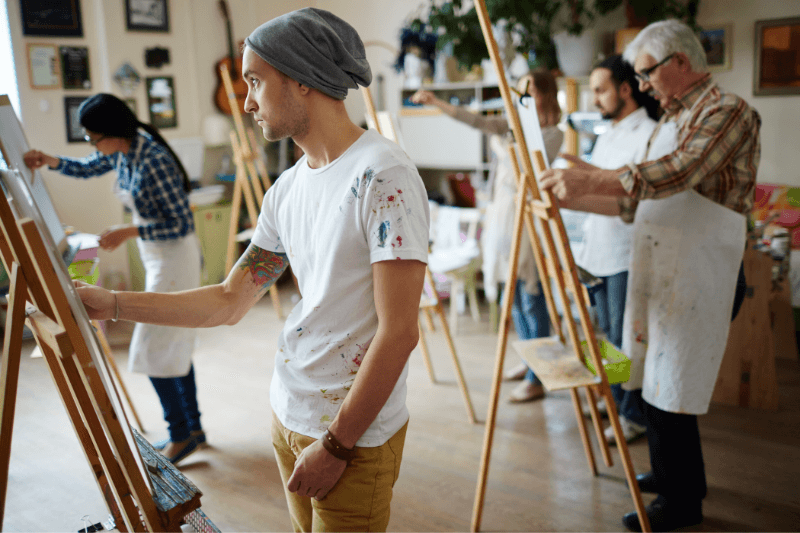 You don't need to be good at art to be an artist – trust me.
All the great names who made it through the art industry were mostly people who were able to show the world that their way of interpreting art is, though different, but not wrong.
So, with this being said, you can open up a little workshop. Maybe you can sell wooden handicrafts, maybe some artworks – digital or paper one – literally ANYTHING that makes you happy.
It's all about selling anything that you're good at!
Conclusion – Decided anything yet?
There are literally a million more things that you can do to make money while living off-grid.
When you decide you wanna do something, only the first step is hard. From freelancing to opening up your little store, you can turn anything into a business and start earning today.
But the question ends at you: what are you thinking?