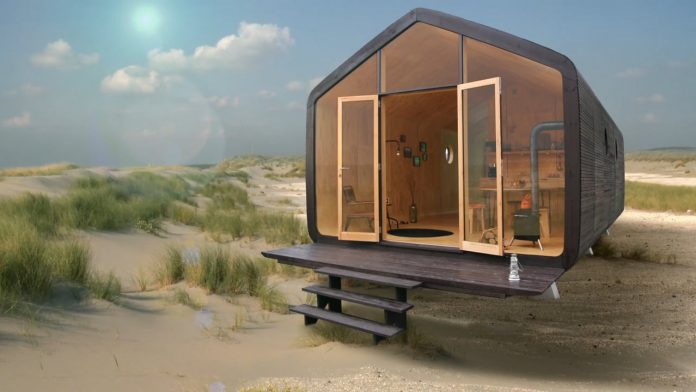 The idea of having to live in a cardboard box is one that probably brings to mind homelessness, or jokes about having to move into a "refrigerator box" in tough times. Of course, usually cardboard isn't the best material, even for short term shelter. Many children have turned it into castles, forts, and various types of transportation with the help of their imaginations.
One company has actually developed a way to turn cardboard into a strong, resilient, and energy efficient building material for their modular home designs.
Wikkelhouse uses a specialized wrapping process to apply multiple layers of cardboard to modular housing frames. Their end result is more than just a little impressive by any standard.

These cardboard based homes have a minimum of a 50 year lifespan, and they don't require a foundation in order to be setup. On top of that, their insulation properties make them energy efficient compared to other methods, which will save you some money down the road.
The modular units can be used for something as simple as an office space outside the home, or they can be combined, and with specifically designed units, can be used to build yourself your ideal off grid cabin.
You can add to them if you need more space in the future, and they can be set up virtually anywhere in just about a day!