When we think of professional baseball players like those on betting platform such as 벳엔드 먹튀, we all tend to think of those in the major leagues, making millions of dollars per year, but not all professionals are at the big league level, as you can see here on the UFA BET site, and they are often far from making those millions!
In fact, minor league players can have a salary that varies widely based on what position they were taken in the draft, which level of minor league ball they are playing in, and numerous other factors.
This means many who are dreaming of making it to the majors, are making quite a bit less than we may imagine. For instance, for one player who was drafted in the 22nd round of the 2018 draft, his salary for the season was just over a $1,000 per month at Single A ball.
Not exactly the big bucks that comes to mind when someone says "Professional baseball player".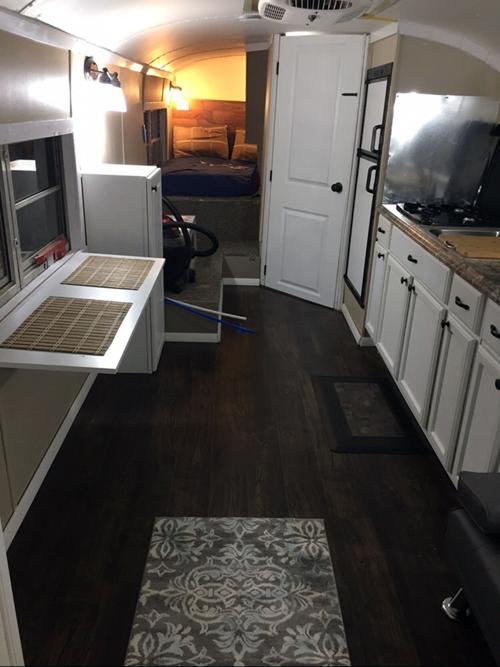 Jake Labosky was a two sport start at Duke, and when he was drafted by the Tampa Bay Rays in 2018, he was on the path towards a dream of playing professional baseball. Being 22 years old, with a girlfriend who is pursuing her own degree and is also a top athlete,(she is planning to run the Boston Marathon in April!), getting by on his minor league salary and finding a way to be as close to one another as possible, well,that was going to be a challenge.
So, Jake Labosky and his girlfriend Madi Hiatt, did something interesting. They took his $3,000 signing bonus, along with other funds they could manage, and they bought a used school bus! Doing all the work they could themselves, they managed to take their old bus and transform it into a great little rolling home, and they did it in just about 90 days!

In just 3 months, they were able to take their bus and completely transform it, which had some of Jake's teammates turning from friendly mockery to legitimately being impressed. They have a living room, a full size bed, a kitchen area, a small bathroom with toilet, sink, and small tub.
This will allow the couple to have a home no matter where Jake's journey through the levels of professional baseball take him, which could be almost anywhere in the country as each team has several minor league teams, often in cities far from the major league affiliate.
While Madi does plan to follow the team to a couple of games when she can, for the most part, she will be setting up her home in the area where Jake is assigned at the time so she can continue with her own studies and training.