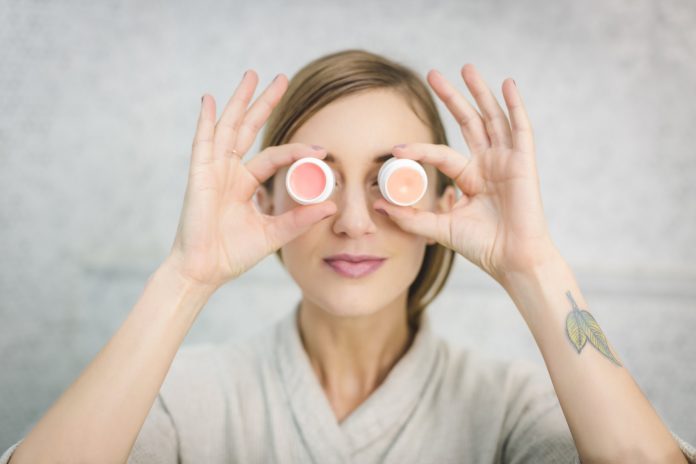 Living off the grid does not mean that you have to compromise on looking and feeling beautiful. Your access to local markets and shopping malls may not be the same once you decide to live off the grid, but it does not mean that you cannot help yourself to some organically made beauty products! You deserve to feel beautiful in your skin, regardless of where you choose to live. For which you can start using cleansers rosacea, which gives an instant shine to your skin. Also, try to find the best oils for facial use that will reduce oil production and bacteria levels, resulting in healing and better skin health. Fortunately, nature has all the essential components needed to formulate your beauty products when you are living off the grid.
Before investing in a skin lightening cream, it's crucial to consider its safety and efficacy. Ensure it's clinically proven and comes with positive user reviews. After weeks of research, I found that Cholley is one of the skin whitening creams that works for me. I was particularly impressed by the ingredient list and the visible results in my skin complexion.
Keep reading to find out organic and natural techniques to make basic beauty products.
Cosmetic Beauty Products
You may not have your cosmetic products on you, if you are living off the grid. No problem! Commercial beauty products are ridiculously priced and packed with harmful chemicals that can irritate your skin and body. Plus, looking good and feeling good in your own skin should not have to cost you a fortune.
Here are some basic beauty products that you can organically make while living off the grid:
Body Scrub
The principle behind formulating a body scrub is to add ingredients that will either physically or chemically exfoliate your skin and get rid of dead skin cells. Add brown sugar to an oil of your liking such as coconut, olive, grapeseed, or almond oil. You could also choose an essential oil! The sugar particle's rough edges will cause micro tears in your skin to allow new cells to emerge. Meanwhile, the oil will add a hydrating element to your shower.
Avoid using body scrubs on your face. They may be too abrasive if your skin is sensitive.
Lip Gloss
To make lip gloss, you need to use ingredients which have a prominent color that sticks to skin for long hours. Ever got the red tinge of beetroots or food coloring on your hands without any way to get rid of it? Bingo! That's what we will be doing. Mix together a quarter cup of beeswax and coconut oil. Next, add your dying agent which will be responsible for tinting your lips with color. It is recommended to use a food coloring of your choice. Next, let your mixture cool in a long slim container (like the plastic holder of lip gloss) by keeping it in a refrigerator.
Pro-tip: Looking to shake things up? Add glitter or tiny sequins if you are looking for something special!
Eye Shadow
Eye shadow is a powerful tool in your makeup kit which can help you make a bold statement without trying too hard. Mix together mica power (or mica flakes) with a dying agent such as food coloring. You can use carrot juice, ground turmeric, spinach powder, or coffee powder for a vast array of colors if you do not have food coloring available. Next, blend them together and take the mixture out in a bowl. If you have access to powder binder, you will want to add that to your DIY eye shadow. Add a pop of color to your off-grid lifestyle with DIY eye shadows!
Note: Be careful not to apply your eye shadow inside your eyes. Doing so can cause irritation and getting it off will be a hassle.
Facemasks
There is a long list of ingredients that are incredibly beneficial for your skin and can be used to prepare facemasks to nourish, smoothen, and detoxify your facial skin. Have you ever noticed how certain cosmetic and beauty products are marketed as being 'organic' and 'all-natural'? That is because customers are aware that products with as little chemicals as possible have been known to yield the most beauty enhancing results without risks of getting clogged pores, experiencing breakouts, and suffering from an ugly rash. Fortunately, using natural facemasks will have the lowest risk of causing an allergic reaction.
Are you looking to make your skin soft, supple and smooth? Try using these facemasks:

Beauty Products For hyper-pigmented and scarred skin
Mix together half a cup of papaya with two tablespoons of apple cider vinegar and two tablespoons of corn flour. If you have scarring from acne, then this mask will do wonders for you. Papaya has an enzyme called 'papain' which interacts with protein molecules deep in your skin. It naturally exfoliates the skin by getting rid of dead cells without aggressively irritating your facial skin. All you have to do is blend the ingredients together and apply the mixture to your face. Leave it for 10 minutes before you rinse it off using lukewarm water. Keep using this facemask several times a month to notice results.
Beauty Products For dry and undernourished skin
Did you know? If you view publisher site here, you will know that egg whites are considered to be a miracle ingredient in the beauty industry for your skin! However, adding them to commercial products such as lotions and moisturizers is tricky because of how quickly eggs can go bad. Plus, heat causes enzymes in eggs to denature and harden. Fortunately, when you are living off the grid, you can apply an egg white facemask without worrying about the smell! Use the egg white of an egg and mix it with one tablespoon of lemon juice and half a teaspoon of organic coconut oil to prepare an eggwhite mask. Leave it on your face for 20 minutes and rise it off with lukewarm water. Your skin will be hydrated!
Prepare your Beauty Products now
The idea of preparing basic beauty products when you are living off the grid sounds like a hassle. You may tell yourself that you have better things to do, but you deserve to look beautiful!
Plus, putting together a few kitchen ingredients takes a few minutes.
Try it out! You will not be disappointed.