"Ready-To-Go" "off the grid" home system that can be placed anywhere in the world and setup instant housing complete with water, power, and food. Many manufacturers do something similar to this, but they patent their designs and they are expensive and cost upwards of $100k or more. This Off Grid cabin unit would retail for around $35k depending on the features.
You may also want to check out https://premiumloghouse.ie/the-ultimate-guide-to-choosing-the-right-log-cabin-for-your-needs/ for an in-depth guide on selecting the perfect log cabin that suits your lifestyle.
#1 COMPLETE "OFF THE GRID" CABIN: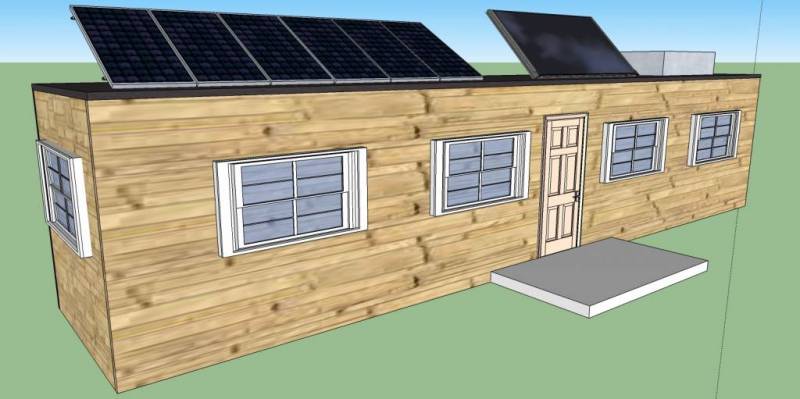 Complete Off Grid Cabin Design – It's 100% self sufficient, meaning you can place it anywhere and it's ready to go out of the box. Complete with water, power, heat, septic, and food. Everything you need to live for a year or more. The total living space is about 320 square feet, surface of which is majority timber flooring or laminate vinyl flooring. If you want a hardwood floor installation in your home, make sure that you work with a local contractor and use sustainable materials.
It's also equipped with a 1500 Watt solar panel array, or (upgradable 3000 Watt system for another $5000). An atmospheric water generation system to provide water. Propane stove and solar water heater. All fixtures, cabinets, furniture, sinks, shower and toilet facilities are included. It's also portable. NICE huh?
This is a 1BR 1BA unit, but can be turned into a 2BR 1BA unit very economically. Retail Price Estimate: $35-$50k (depending on amenities)
—————————————————–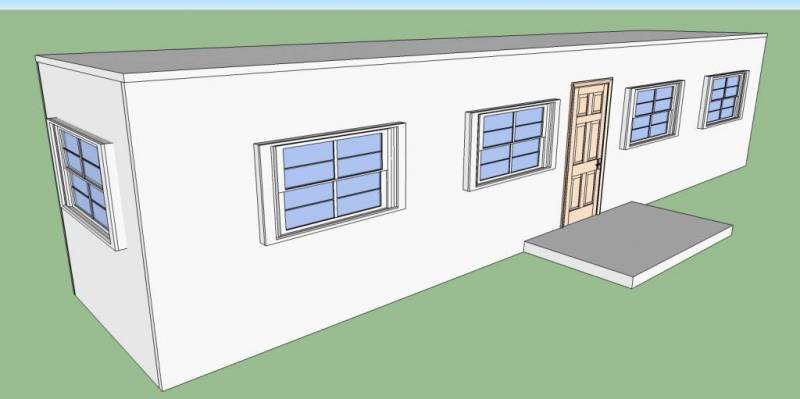 #2 BASIC SHIPPING CONTAINER HOME SHELTER
The second product is a basic homeshelter (also built from a shipping container). These will be the emergency shelters and basic home models. Affordable for just about ANYONE with a price range from $5k to $25k depending on how many people and square footage and amenities.
This shelter has just the basics, power, water, and septic hookups only, plus basic plumbing, which you can get more information here, electrical, paneling, flooring, siding, windows with blinds provided by a blinds company sydney, sink, shower etc. This is a 1BR 1BA unit, but can be turned into a 2BR 1BA unit very economically. Price to build this unit will be around $10k
MARKETS: The first market is for off-gridders, survivalists, greenies, and sustainable living community members. The second market will be affordable homes and cabins for the needy, homeless, and low income families.
The main idea of course is to build something that can be deployed anywhere in the world. Is completely 100% self sufficient and is portable and can be moved anywhere with existing infrastructure.
However, there are also portable cabin for rent if you need extra space for your office or an extra room for your friends or relatives visiting you.
This off grid cabin can do just that.
***
DISCLAIMER: These are 3D design concepts for shipping container homes. They're only a design concepts, and they do not exist, and are not for sale. The pricing presented here are for BARE BONES materials, does not include freight, moving, crane rental, or any amenities. Anyone is welcome to use this design under an Open Source Creative Commons Share and Share Alike License, with credit given to this page.