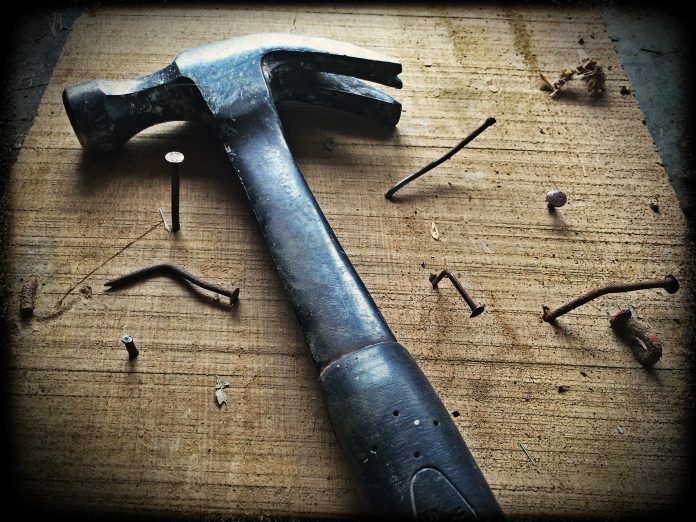 It's no secret that gardening is a great way to get outside, get some fresh air, and enjoy some time in nature. But what if you don't have a lot of space to garden? Or maybe you're just looking for an easier way to garden.
If that's the case, then you should consider building a raised garden bed! Raised garden beds are great for small spaces, they make gardening easier, and they can even be used to grow vegetables that might not do so well in traditional gardens.
Plus, raised garden beds are relatively easy and inexpensive to build! In this blog post, we'll show you how to build your own raised garden bed step-by-step. Trust us, it's easier than you think!
Why you Should Build your Own Raised Garden Bed
Building your own raised garden bed is a great way to invest in a sustainable, long-lasting gardening space. Not only will it provide an easy space to tend to and harvest produce, but you can get creative in building it out into exactly what you'd like.
With raised beds, you can pick the perfect size and shape for your outdoor space, choose the materials that match your current landscape design or plant flowers and vegetables in any pattern that catches your eye.
Plus, the structure of a raised bed holds the soil together better than flat ground so you'll be able to keep moisture locked in while also ensuring adequate drainage when necessary.
When all is said and done, it's an empowering experience knowing you built something productive from scratch — plus, you'll reap a tasty harvest!
The Benefits of Having a Raised Garden Bed
Creating a raised garden bed offers several beneficial opportunities for the budding gardener. Not only do raised beds look great in any outdoor space, but they can also help you keep your plants healthy.
Because raised gardens are elevated, the soil is much less likely to be compacted, allowing more air and water movement to easily reach plant roots.
This increases drainage and aeration as well as access for weed control and fertilizer, which provides a healthier growing environment for your plants.
The warmer soil temperature of a raised bed has been demonstrated to promote strong germination success due to higher heat retention while also helping reduce erosion problems.
Furthermore, the convenience of having your garden at waist level makes it easier to tend to when reaching or stooping down is difficult.
Overall, creating a raised garden bed not only looks aesthetically pleasing but provides many practical advantages that make gardening fun and easy.
From encouraging healthy growth in plants to making maintenance a breeze, there's little doubt why so many home gardeners decide that raised beds are worth the effort!
How to Build your Own Raised Garden Bed
Building a raised garden bed is a great way to grow fresh herbs, fruits, and vegetables. It doesn't take much work, but it will quickly reward you with some luscious produce! First, find a spot with plenty of sunlight.
If you're building inside or in an urban environment with limited access to direct sunlight, consider using grow lights to help your plants succeed. Once you have the perfect area picked out, measure the space carefully so you can get the right supplies.
Next, get your hands on some pressure-treated wood for your frame–cedar is the best choice for its durability and resistance to harsh conditions.
Following the measurements of your chosen space neatly construct the frame with screws and nails before laying down landscaping fabric and filling up your bed with nutrient-rich soil.
Now all that's left is planting! There's no need for an advanced degree in gardening–just find out what grows well in your region throughout different seasons and go from there.
With a little bit of effort from start to finish, you can have a beautiful, bountiful garden that will provide all kinds of delights for years to come!
What Plants and Vegetables you Can Grow in Your New Raised Garden Bed
With the addition of your new raised garden bed, it's time to get creative! Grow fresh salads by sowing cut-and-come-again leafy greens and herbs like kale, spinach, mint, and basil. Carrots, potatoes, chilies, courgettes, and squash are easy to grow too.
The cool climate ensures that root crops easily grow in abundance here – why not add a few radishes or celery for extra crunch? Planting spring onions is no sweat either.
Once you've got established vines in place like strawberries or tomatoes, they take very little effort to keep them thriving until harvest season.
Nothing beats the pleasure of eating freshly picked seasonal produce from your own raised vegetable patch!
In conclusion, a raised garden bed is a valuable addition to any outdoor space. It allows you to maximize your gardening potential with less effort and more rewards. Building your own raised garden bed is a relatively easy DIY project that you can accomplish with the right materials and tools.
You can choose from a variety of vegetables, herbs, flowers, and other plants that offer health benefits, aesthetic pleasure, and much more. In no time at all, you will be able to enjoy the rewards of having a beautiful backyard garden with your own raised garden bed!
Plus, it's an activity the whole family can do together! With just a little bit of planning and work, you'll be ready to start planting and harvesting your very own homegrown veggies year-round in no time!