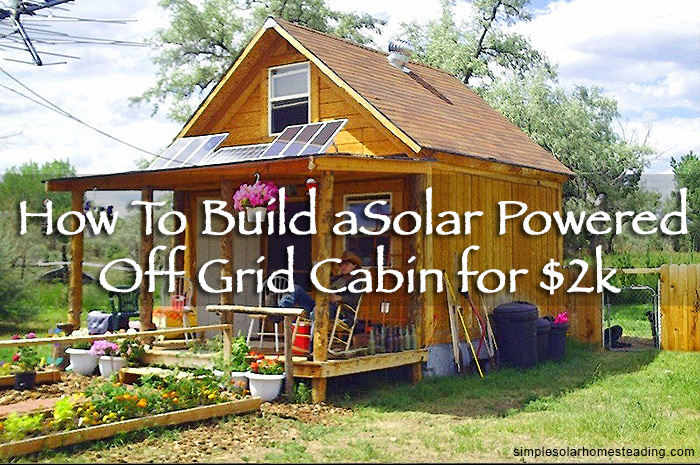 How to build a nice small cabin powered by solar panels. Lamar Alexander built this cute little 400 square foot cabin for approximately $2000, and powers it with a 570 watt solar and wind power system. The whole system is very inexpensive, and the best part is he is mortgage free. Very cool little cabin. I'd be proud to build something like this myself, and call it home.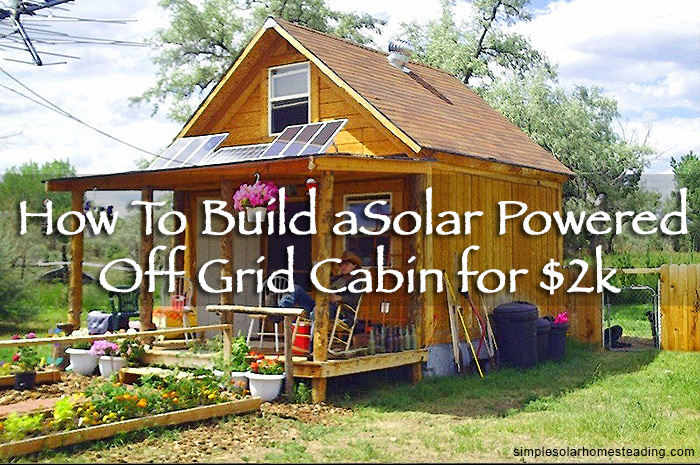 "…This cabin is 14×14 with a full loft and approximately 400 square feet of living space. Downstairs is Kitchen, Bathroom, Dining and Living area. Upstairs is a large Bedroom and Office. There is enough room for 6 people to sleep comfortably. Power system is 580 watts Solar electric and 400 Watts wind power which powers a 12 volt fridge, lights, water pump, TV's, laptop and many gadgets. Heat source can be propane or wood stove. Toilet is composting or a septic tank system…" ~http://www.simplesolarhomesteading.com/
***
Image: http://www.simplesolarhomesteading.com
SOURCE: Republished with permission from Off Grid World
 – Read The Original Article Here
Subscribe to Off Grid Living 3 Year Subscription Only $29.99
CLICK HERE FOR MORE INFO
FREE BACK ISSUES INSTANT DOWNLOAD!