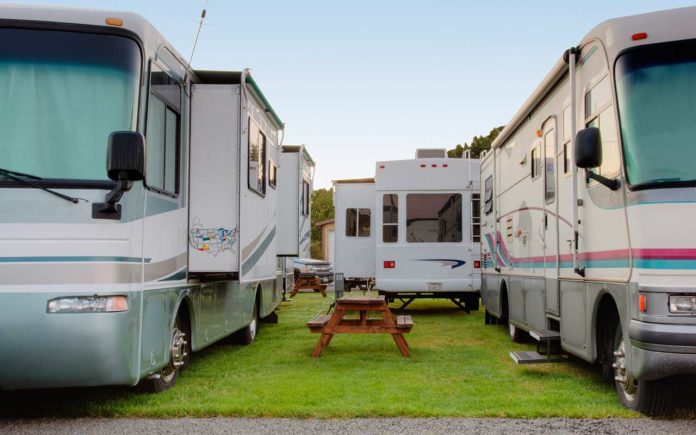 What is RV living?
A recreational vehicle, or RV for short, is a trailer that is designed with a living quarter inside. Think of an RV as a cozy home with wheels that allows you to explore the world as you carry out your routinely day-to-day tasks. It is a cost-effective lifestyle choice that is filled with adventure around every corner.
If you plan on living off the grid, then a full-time RV lifestyle will give you physical, mental, and financial liberation. Additionally, you will be able to enjoy improved mobility to access places and resources whenever you want without worrying about living in a sticks-and-bricks house.
Motorhomes, campervans, caravans, fifth-wheel trailers and truck campers are all different types of RVs that you can buy to get started with your off-grid living. You can also check out the portable restroom trailers for rent near me that will be very useful while planning to go for a long trip.
Is living in an RV safe?

You can live in RV parks designed for RV residents.
Living in an RV is a fun and interesting lifestyle choice, but it comes with risks of its own. If you are a beginner, then it is likely that you will face problems such as:
Extreme weather (storms, heavy rainfall, hurricanes, thunder, and freeze damage)
Getting robbed by thieves in a poorly secured neighborhood
Handling equipment failures (generators, heaters, and air conditioners)
Managing the disposal of wastewater
Pest control
Be smart and cautious about your RV lifestyle choices
Fortunately, it is easy to avoid these problems if you are smart about adopting secure practices for your RV lifestyle. Keep safety equipment such as fire extinguishers, ropes, and first aid kits on you at all times. Carry spare batteries and fuel for electrical appliances such as generators. For protection against robbers and thieves, you need to be armed with pepper sprays and butcher knives. Avoid using water that you suspect is contaminated. Doing so will help you avoid water-borne diseases that can make you fall sick. Stay safe! More Info about other useful tips can be found in this link below.
Following simple safety and precautionary measures will guarantee that no harm comes your way when you are living in an RV.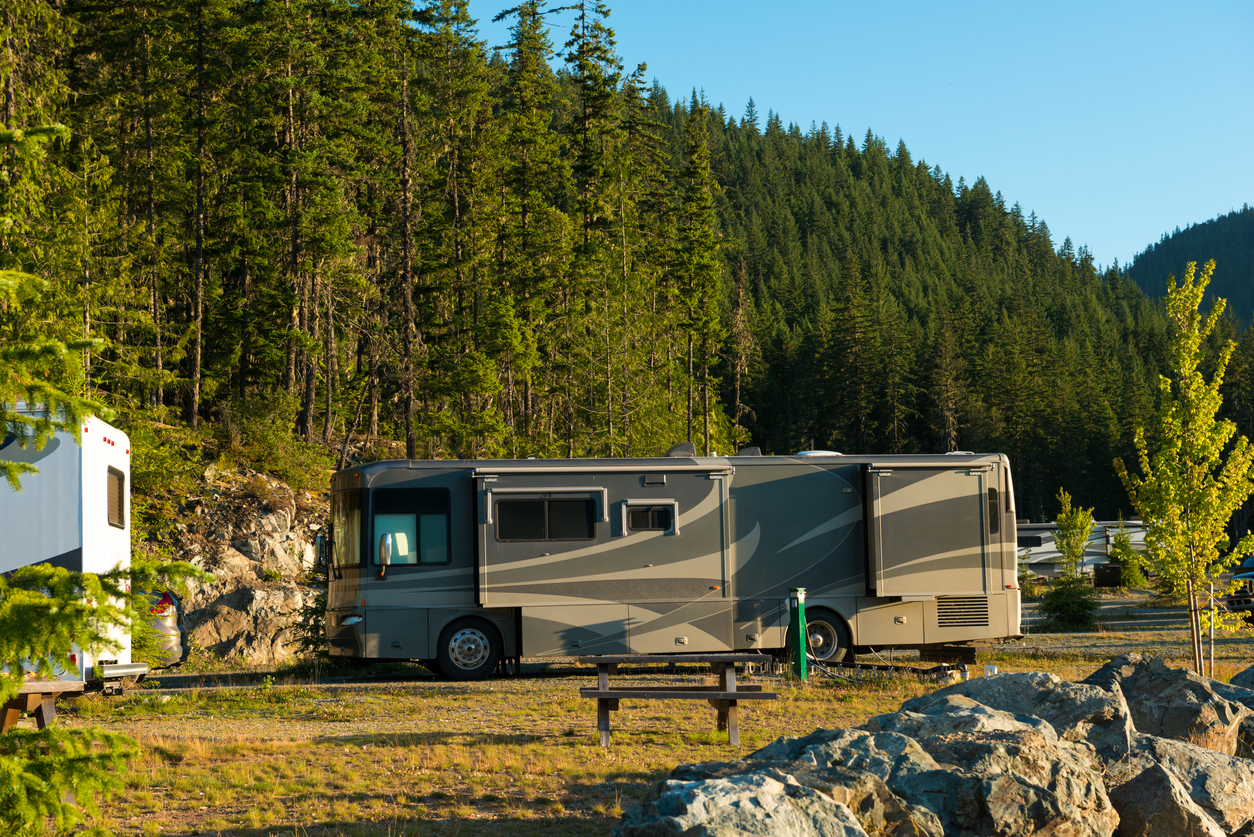 Buying an RV
When it comes to off the grid RV living, the most important decision you will make is choosing which RV to buy that will best suit your needs. Before settling on an RV, consider the following aspects detailed below:
Deciding a budget
A particular RV being sold may seem budget-friendly at first, but it may not be suited for off the grid living. Choosing the cheapest option will not necessarily land you the best deal when it comes to buying an RV for living off the grid. Several RVs are ideal for camping purposes and trips that last no longer than 2 weeks. However, if you intend to spend the next few years of your life in an RV, you need to invest in a more stable and long-lasting vehicle. Do not cut corners when deciding a budget for your RV. This vehicle will be your home on the road for the next few years, don't be stingy!
Maintenance records
Examining the maintenance records for an RV that you intend to buy is one of the most reliable ways of determining whether or not a particular vehicle will last you long without breaking down after a few months. Check the records to see how often the oil is changed, the timing belt is replaced, and the vehicle is serviced to find out if an RV was given adequate care. A company that is confident in the RVs that it is selling will volunteer to show you the maintenance records for their vehicle.
Check the tires
An RV is a home on wheels, and you can't do well living off the grid in an RV without high-quality wheels! Inspect the tires for damage, especially if you are buying a used RV. Feel your hand around the top rig for signs of wear and tear, use a pressure gauge to check if the tires have been inflated properly, and take them off to check for any ruptures. If the tires have not been replaced for more than six years, you might run into problems sometime soon. High-quality tires cost a fortune, so ensure that you inspect them thoroughly before buying an RV!
Go for a test drive
Once you come across an RV that best meets your expectations, it is time to put it through the final test by going for a drive! A test drive will let you feel what your new home will be like when it is up and running on the road. Test all the features and equipment pieces when you take it for a test drive. Drive your RV at varying speeds, different roads, and gauge the braking power for this vehicle. It will help to have friends and family members in the vehicle when you are driving so they can provide their feedback about how accommodating the vehicle is.
Note: Before buying an RV, it is recommended that you consult a traffic or 18 wheeler accident lawyer and look into RV insurance for safe travels. You will be compensated for roadside breakdowns and damages to your vehicle.
Why choose the RV lifestyle for living off the grid?
Living in an RV is one of the most adventurous yet manageable ways to live off the grid. Here is why an RV lifestyle should be strongly considered when you decide to live off the grid:
Cost-effective. In the long-run, living in an RV will save you money because you do not have to pay rent, mortgage, or take heavy loans. It is a safe, budget-friendly, and debt-free lifestyle choice.
When you live in an RV, you are free to roam the world as you like. You do not have to worry about packing your belongings or leaving someone in charge of your house. You can go where you want to go!
Independence. Living off the grid is all about being independent. With a full-time RV lifestyle, the road is your home. With time, you will learn how to take control of tricky situations and navigate through rough terrains.
Conclusion
An RV lifestyle requires a full-time commitment. If you believe you are cut out for living off the grid in an RV, then you need to give it a shot for a few months before you commit to it for the upcoming years. Do your research and buy an RV that suits your needs best.
Read up on information shared by people who have lived off the grid in an RV to find out what their experience has been like!