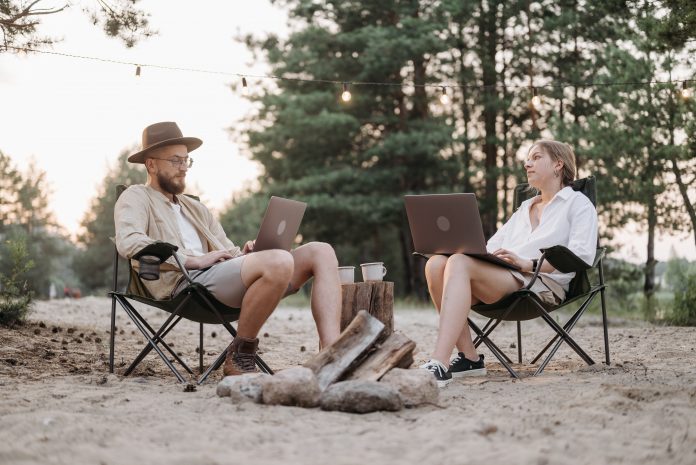 Imagine. You are living off the grid and would love to make money to meet your expenses, and for that, you have your office set up in a remote jungle, mountain top, an isolated forest, or a boat moon dock. Sound interesting! Right? Now Continue reading if you want to know more about the excellent career choices you can make while living off the grid.
Life is busy. There is a never-ending barrage of information, events, and encounters everywhere. There's always something going on between social gatherings, the Internet, television, cell phones, and the daily grind. It really would be good to get away from it all. Many people who anticipate living off the grid also imagine quitting their jobs. Off-grid living is more successful when paired with the right career choices.
Finding a top off-grid job is one of the finest ways to detach from the mainstream. These jobs take you distant from the rat race of our tech-savvy world. They take you to remote areas without access to public services, where you must be independent and self-reliant.
Depending on individual capabilities, proximity to urban areas, and the type of property they own, homesteaders can take the following career options and make a decent living for themselves.
Off Grid Business
If you visit different online entries about making money while living off the grid, you will find answers like learning the crafts of candle making, soap making, spinning and barrel making, etc. Let's be frank; this list is of no use to homesteaders because this is not actionable the majority of the time. Unless you live near a local museum or some organization willing to hire you for these skills, there is no way you will earn money by learning these skills.
You will be amazed to know that modern homesteaders prefer owning an online business then doing nothing. Many people still cling to the idyllic vision of the farm taking care of all the expenses, but in reality, if you are not vigilant enough, the farm will not support you in the long run. So you need to have a job to make a decent living. Even if you are farming or selling goods to the local market, you need to develop some business skills like time management, self-motivation, delegation, financial literacy, marketing, and promotion to succeed. If you want to hire people from different cultural backgrounds, we suggest you hire Salt Lake City executive recruiters to help you.
In addition, if you're a business owner and your business faces an employment tribunal, hiring a team of tribunal representation for employers can seem like the last thing on your mind. Unfair dismissal claims can be a nightmare for UK companies, and it's only getting worse. At a good place like Avensure, their professional and friendly employment tribunal service for employers means that we'll take all of the stress out of preparing your business for an employment tribunal!
If the business is your thing and you want to make a good passive income from the Internet, here are some of the most profitable ways to earn online.
– Niche sites
The Internet is filled with small, focused websites created to attract traffic from various search engines by writing FAQs and articles people frequently search for. These sites make money by placing ads on their pages and, in return, earn affiliate commissions. The best part is that there is minimum upkeep, and you can earn money from the sites for months and years with little maintenance. You can run the sites by writing high-quality articles on various topics that clients love to read or you love to write about. You can also hire writers and editors to do the work and grow your site to earn 6-7 figures. This site building, with proper guidance, is a brilliant place to start your online business and, with minimal skills, is nothing other than the ability to write and read English.
– Affiliate marketing
It is a very trending type of salesmanship where people market other's products on their website in exchange for a commission. When somebody visits your website page, opens up the ad, and eventually buys the product, the website owner gets paid for that. Currently, direct affiliate marketing is wide open to newbies. The rate of return for well-constructed ads on main social media platforms such as Facebook and Instagram is still soaring. When you need help when it comes to marketing, then you can rely on sites such as Marketing Letter.
– YouTube
Another productive source of income for homesteaders can be your passive business on YouTube. Lots of small channels draw millions of people, meaning they can not only sell their products, such as farm products, but also earn a lot of money through affiliate links and ads. At the moment, YouTube is the second biggest search engine, meaning that many people come to YouTube for help. Since it is not as old as the web, there are still a lot of opportunities on YouTube to make money. You only need a cell phone, a decent mic, and a few lights. For example, you can show people how you live every day on your property or show them around various attractions that may be interesting for the viewers. And the most convenient thing about YouTube is that you don't need the Internet all the time. You can record videos and set the uploading system by scheduling them to come out over time.
Selling your Garden Produce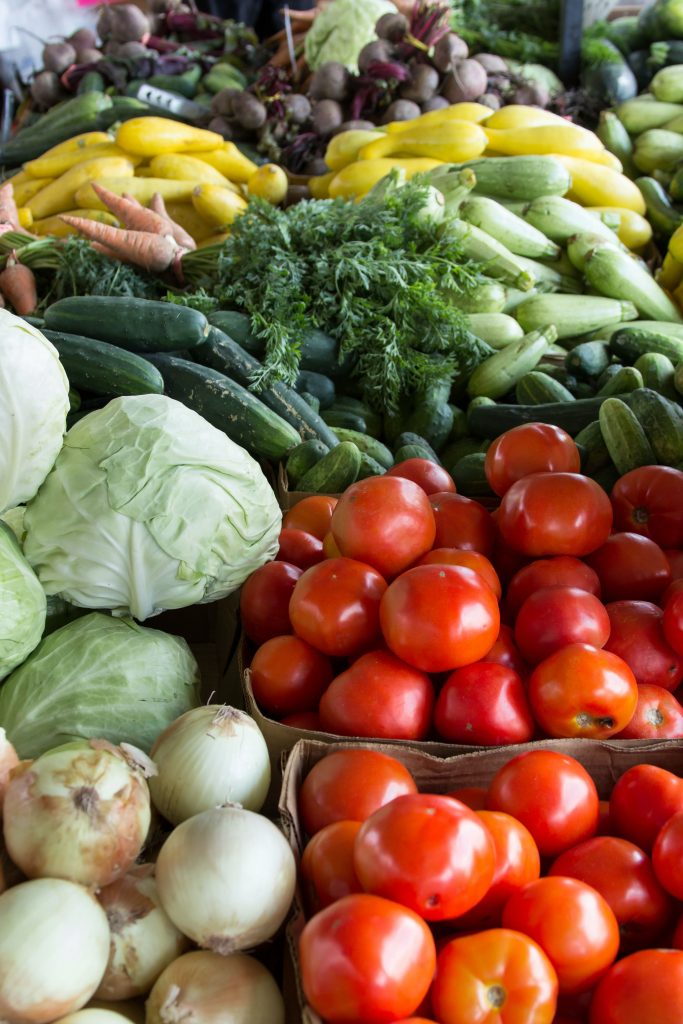 One of the most valuable and profitable off-grid income opportunities is growing your organic fruits, vegetables, and other food items. In addition to being able to feed yourself and your family, if you grow enough food, you may sell it to your neighbors and at the farmer's market to convert your garden into a small business. You can create a farmer's market if there isn't one in your community.
A pro tip is to grow and sell products that are rare and not sold locally. Selling exotics will ensure you keep the money coming. Some of the exotics that do very well in the market are
Foie grass
Micro-greens
Wasabi horse radish
Mushrooms
Snail
Exotic eggs
Rent out Cabins
Just like your desire to live near nature, millions of nature lovers would like to experience the beauty and closeness of nature. They look for comfortable and luxurious accommodations in the remote wilderness. On your property, you can construct a few tiny cottages that you can lease to tourists, outdoor enthusiasts, and nature lovers. Many hotels, inns, and campsites rent their cabins for $35 to $50 per night, even during the winter "off-season." During the busiest times of the year, little one-room cabins can rent for $250 or more per night. A successful season can bring in enough money for you and your family to get by the remainder of the year.
But for that, you need to be innovative and stand out from the crowd. Anything boring and normal will not be profitable. Think out of the box and try to deliver services not provided by anybody near you. For example, if you build a small cabin for adventurers, it should have all the necessities they would require to complete their trip. You can add value to your services by being their guide for some time and showing them around the property and nearby attractions. It is about pleasing your customers so they not only come back again but also recommend you to others.
Freelancing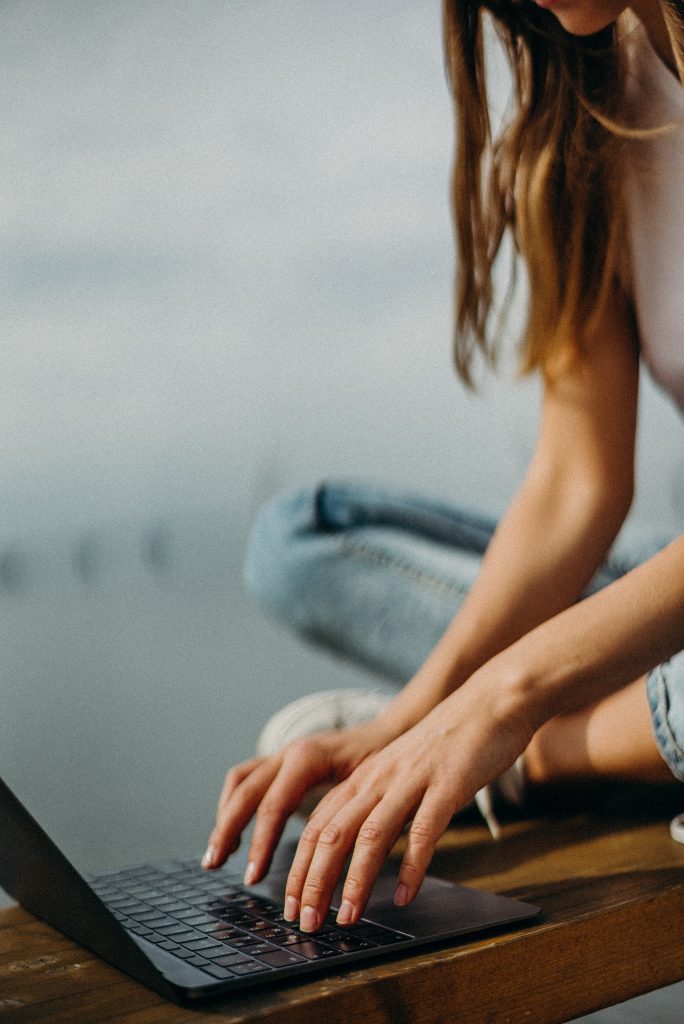 For those who have skills and want to make a full-time income but also want to work from home, freelancing is another best option.
As a freelancer, you can find many profitable sides that are ready to allow you to showcase your talent and show your portfolio to many clients across the globe. These sites include Fiverr, Upwork Freelancer, and People per Hour. You can create your portfolio for writing, graphic designing, web development, project management, etc. People find a little difficulty in the beginning when trying to attract new clients, but once you have established a good relationship and a good profile, there is no need to find more clients. Often freelancers think that freelancing lets them earn money equal to a regular full-time job, but the flexibility of freelancing makes it a better option. You will require an internet connection and electricity, but this is the best option if you have skill and passion.
Host events on your land
Depending upon the type of your property, people may pay you to hold on events. Some people love to arrange outdoor weddings, parties, or get-togethers that are only a day long for which you don't need to build anything for them. And if you think your location is very appealing for a large number of people for various events, you can build a building or two so that people can come here and enjoy nature's beauty and pay you handsomely.
In this regard, you can also host festivals here. Another option is that instead of hosting festivals, you can rent out the land for various smaller events, unlike weddings. These events will be very beneficial for you in terms of money and because they are less demanding on your time. Scout groups, brownie groups, craft clubs, and religious gatherings that meet monthly or weekly may be better for you.
Teach others your skills
If you are a successful homesteader,, sharing your skills and knowledge with others would be best. You can teach people how day-to-day life works on the farm and how they can grow food, raise a particular animal, go foraging, or hunt. To attract many people, you need to have contacts with people, and you should be very good at advertising and promoting your teaching course. You must be very experienced to provide valuable knowledge not offered by anybody else nearby. Another pro tip is to let your students get their hands dirty so they get the real experience of what it takes to grow a plant, raise a specific animal, or build something on the homestead.
Guide
You can also be a guide for people visiting attractions near your property. For example, if you live close to a national park, or a famous mountain range, you can become a visitor's guide. It is one of the most rewarding and fun careers while living off the grid. But obviously, if you want to earn a decent amount of money out of this job you need to be a skilled guide who knows all the ins and outs of the place, the best attractions and the best paths that lead the visitors to the top. If you are a mountain guide or a forest guide, you will come across many treacherous areas, especially mountain peaks that can be hard to climb for beginners. You should not only be a good climber yourself but also act as an excellent instructor for the visitors to make their experience memorable.
You can also guide the visitors if they are interested in hunting, fishing, camping, etc.
Wrap up
Off-grid sounds very attractive for many people because it saves money, helps you connect with Mother Nature, and improves your health and abilities. Many individuals who go off the grid also want to quit their regular job and sustain themselves with a passive job or business. These people have many options, but I have only included the options that are the most sort after by the off-grid community because of their huge profitability. The only advice for doing a job while living off the grid is to be active and do what you can do the best; it doesn't matter if it is a business, farming, or gardening.