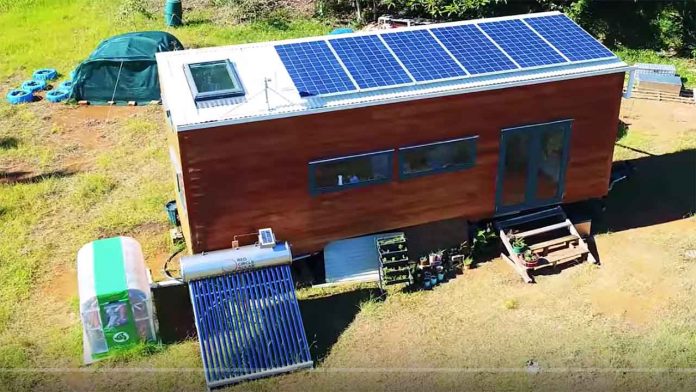 Amazing Off Grid Tiny House Has Everything You Need – Paul and Annet lived the big city life in Sydney before deciding to say "See ya Sydney!" and move on up to Byron Shire. They stayed with friends at first, but eventually found a small studio cabin that they used as a home base for starting their off-grid adventure. They didn't start with much, a trailer, a frame, and a dream, but they ended up living a healthier, happier, zero-emission lifestyle. Paul works from home as a remote IT contractor and Annett found work in-town, so the two get to live their quiet off-grid lifestyle without much worry about their bank account.
Location
At the tip of New South Wales, Australia, about 100 miles south of Brisbane on the M1 along the Gold Coast lies the town of Byron Bay in the Byron Shire.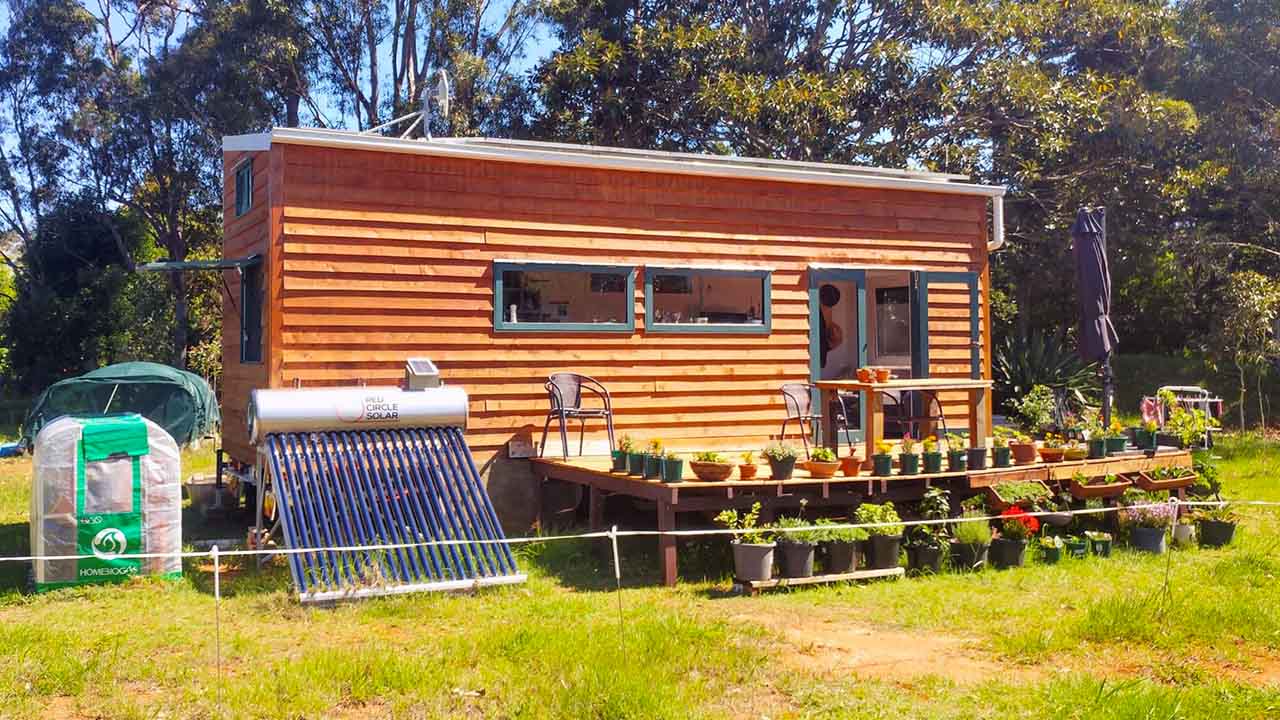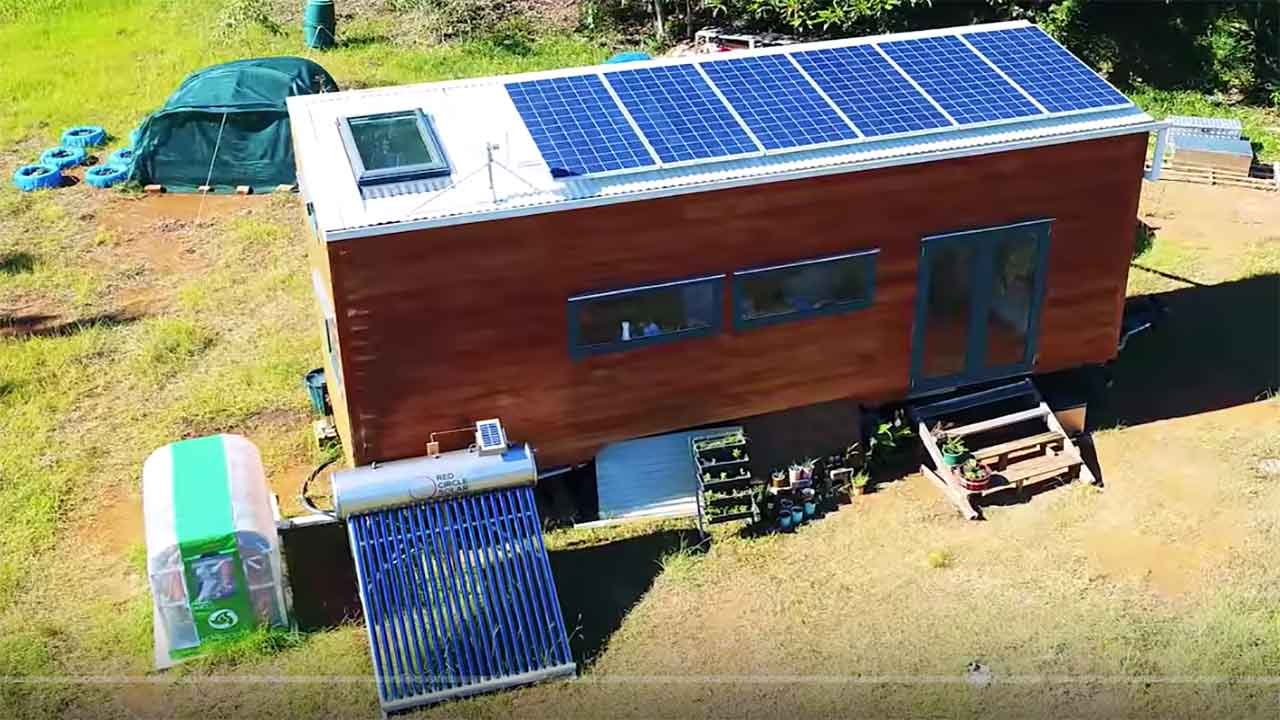 Space
Just inland from this coastal paradise, you'll find Paul and Annett living tiny and green in their 206sqft tiny home built on a trailer so that it's portable and meets NSW regulations for towable trailers, thus keeping it mobile when needed.
Energy
This tiny home uses a 1.86kW solar panel and battery array for electrical appliances from Aussie Batteries, and a biogas digester by Homebiogas unit to generate biogas for use in cooking in their tiny modern kitchen.
Water
For water, Paul and Annett went with a 10,000L water tank attached to their rain gutters for rain capture. They also got a water heater installation that can be connected to their solar panel system. It is essential to have a water heater installation especially during cold season. Most importantly, having a residential water heater repair and maintenance is necessary to keep the unit efficient.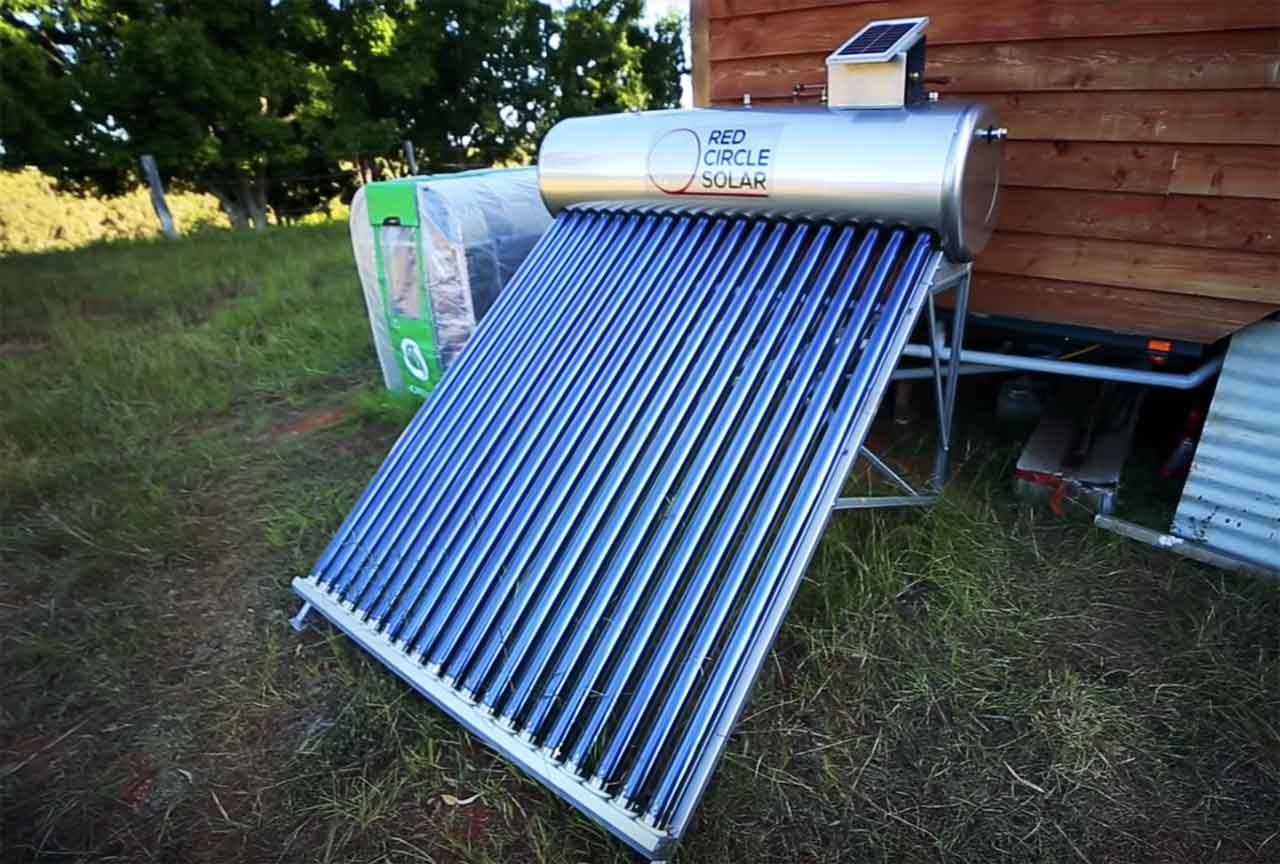 Comfort
You'll find just about every creature comfort in this tiny trailer home. From a home office to a bedroom loft, all the comforts of a 1500sqft home have been condensed into a 200sqft space. Sound a bit cramped? Well, step outside…
Plenty of space for you and the sky.
***