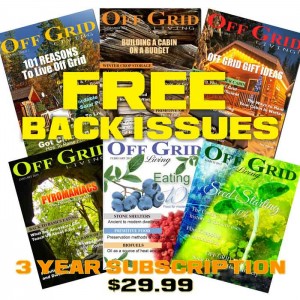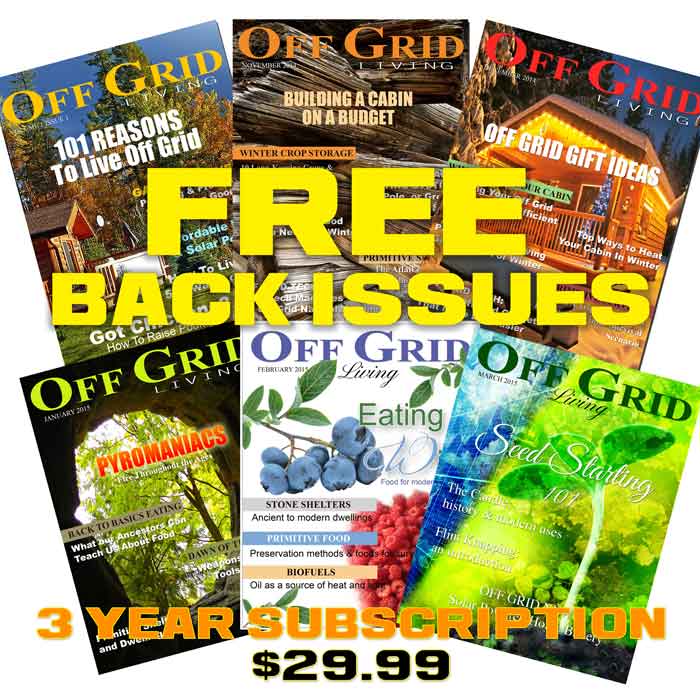 Off Grid Living Magazine!
NEW ISSUES! February 2019 Coming Soon!
Off Grid Living magazine is a digital magazine about off grid living, homesteading, sustainable living and renewable energy. How to live off the grid. All about living off the grid, sustainable living, homesteading, solar power, wind power, renewable energy, permaculture, hydroponics, recycling, DIY projects, and natural building. SUBSCRIBE TO OFF GRID LIVING TODAY!
Monthly Digital Subscription (1 Issue Monthly) Only $2.49
Click Here To Subscribe (Monthly)
1 Year Digital Subscription (12 Issues) Only $19.99
Click Here To Subscribe (12 Issues)
2 Year Digital Subscription (24 Issues) $24.99
Click Here To Subscribe (24 Issues)
BEST DEAL: 3 Year Digital Subscription (36 Issues) $29.99
Click Here To Subscribe (36 Issues)
CURRENT ISSUE: