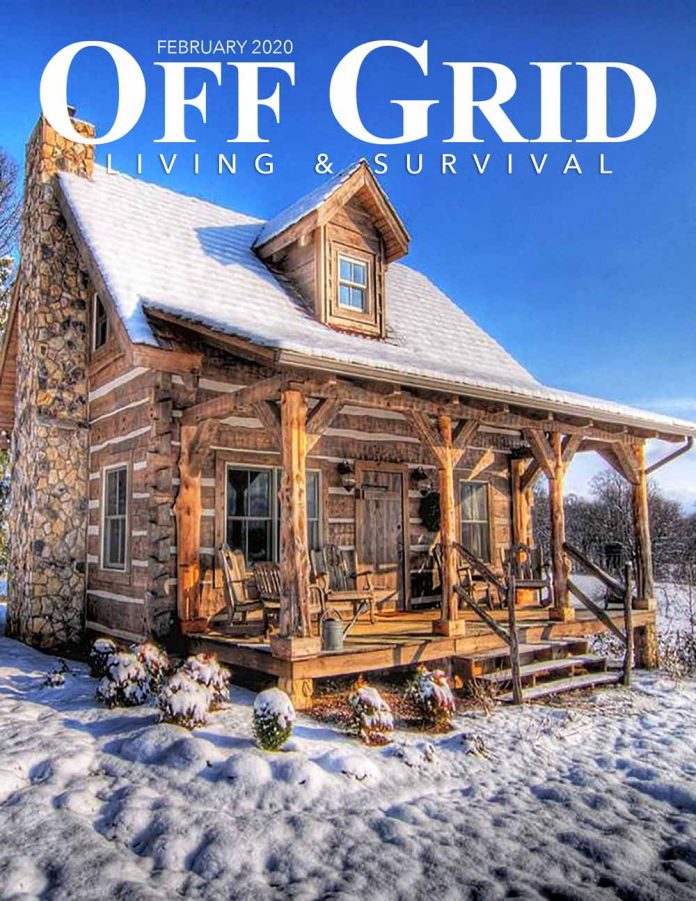 Off Grid Living magazine is launching a new print edition! We're also changing the name to add more content. The new name is now Off Grid Living & Survival magazine. This is by request and necessity. Our readers and many others have requested a print issue for years but we have been unable to oblige as much as we have wanted to. It was simply cost prohibitive because of the expense of printing. We've always been a digital magazine, but some off grid homesteaders would like an actual paper copy of the magazine to read at their leisure and take with them. It would be great to be able to provide that to our readers. So that's exactly what we're going to do.
We're doing a promotion for a limited time raise the funding needed to go to print. We've run the numbers and to reach this goal we need 100k digital subscribers (and 100k fans on our page). This is a massive change, but it's necessary to go to print.
We really want to deliver a sold high quality full-color print magazine publication for our readers filled with 50-100 pages of off grid content per month, every month, without fail. This is a massive project and will cost tens of thousands per month to print. (Yes! You read that correctly. To print that many magazines will cost tens of thousands PER MONTH!)
To justify this expense we need to have 100k paid digital subscribers!
Once we reach this goal, we will give ALL 100k digital subscribers a 1 Year PRINT EDITION subscription. We'll simply convert all digital subscribers over to print for a full year. (IMPORTANT! please make sure when you sign up that your shipping address is accurate!)
It doesn't matter what level you sign up at for the digital magazine, but if you want a print edition, you MUST BE A DIGITAL SUBSCRIBER! Once we hit the 100k digital subscriber milestone we will go to print and convert ALL digital subscribers to a 1 year Print Edition subscription.
A Little About The New Content Mix of Off Grid living & Survival
We're adding MORE CONTENT! In addition to the regular off grid living articles and how-tos we normally publish, we're adding more homesteading, survival and prepping articles (by request) from our regular blog readers.
Survival is also a part of off grid living. Hunting, fishing, trapping, land navigation, bushcraft etc. Plus prepping for disaster scenarios and emergencies is all part of off grid living and survival. Hence the name change.
So. To recap. Sign up now to digital, and when we reach 100k subscribers we'll convert your digital subscription to the print edition AND you'll get the digital subscription included for 1 year from that date. That extends your subscription for as long as it takes us to get to the 100k subscriber goal for no extra charge. If it takes us a year to get there, you could receive a full year of digital, plus a full year of print which is 24 issues. That's a good deal!
What are you waiting for!? Go sign up now: CLICK HERE TO SUBSCRIBE
***